Mishael Morgan Teases What's Ahead on 'Chicago Med' — Will Amanda Sinclair Return to 'Y&R'?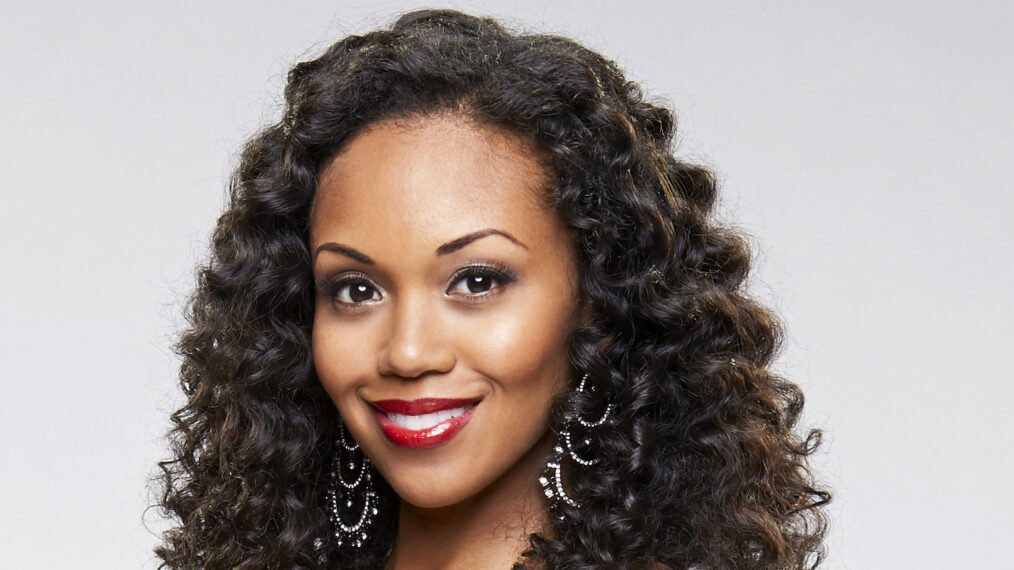 Mishael Morgan returns to Chicago Med tonight as Dr. Peta Dupre in an episode titled "It Is What It Is," Until It Isn't." The actress landed the role of the brilliant robotics expert soon after taking a leap of faith last year, vacating her gig on The Young and the Restless where she won the 2022 Daytime Emmy for Outstanding Lead Actress in a Drama series.
TV Insider chatted with the actress about why she opted to leave Y&R a second time (her first exit came in 2018 when her character Hilary Curtis Hamilton was killed off), the differences between daytime dramas and primetime serials, and if we'll see Amanda again.
Just when you get all that legalese down, you have to start learning medical terms.
Mishael Morgan: [Laughs] That's the life of an actor.
How'd the role come of Dr. Dupre about?
Sean Dominic [Nate Hastings, Y&R] helped me with the self-tape audition. Right before I left Los Angeles, Sean helped me put this scene for Chicago Med on tape. I sent it in. They called back quickly and said, "We'd love to have Mishael." I left Y&R and I was off to shoot Chicago Med. I went from the lawyer to the doctor and I'm also shooting a BET movie, playing a character who is an undercover police officer!
Can you talk about Dr. Dupre, her background, and interactions with Dr. Crockett Marcel (Dominic Rains)?
My character's a surgeon, but she went into the field of robotics, which allows doctors to perfect surgery — surgeries that were once impossible are possible. It's gone through testing. It's being used. Dr. Dupre and Crockett are very similar. She knows what she's doing. Crockett's this amazing surgeon, but Peta's the one who knows robotics. I think there may be some head-butting.
In your first episode, Crockett walks away… then, she shoots him a look… that's so Y&R!
[Laughs] I shot it a few different ways but I was pretty sure which one they'd use!
Any preview you can give as to what's next?
Dr. Dupre is not going away anytime soon. We'll see happens. Dr. Dupre is getting comfortable at Chicago Med and is making new friends.
On daytime, audiences accept that emotions can run more heightened. The same thing might not work in primetime. Can you talk about the differences in acting on both shows?
I don't approach them very differently. When you ground yourself as an artist and in the truth of what's going on, it's the same. The differences between Y&R and Chicago Med is that characters find themselves in different situations. On Y&R, Amanda's boyfriend [Devon Hamilton, played by Bryton James] had a baby with his best friend [Abby, played by Melissa Ordway]. Amanda came back to Genoa City after taking care of her mother and finds them rolling around on the couch. Those situations don't happen as much in primetime. They happen a lot more often in daytime. That's where those heightened emotions come from. That's what makes daytime so interesting. It's about grounding yourself in what the character is going through. I just let who I'm playing exist.
Primetime does an episode a week or so, daytime does an episode — sometimes more — per day! Do you feel the difference?
I was surprised to see how fast they shoot on Chicago Med. Yes, you get a few extra takes but not many more. We shoot quickly for a primetime show. It felt like being back at Y&R in so many ways; we shot everything in studio. People have been there for a long time. Everyone was so welcoming. It was just such a pleasure.
What did you think of the catalyst that prompted Amanda to leave Genoa City?
It's interesting. On the heels of what you were talking about — extreme performances — I got a lot of texts and messages from people who appreciated my performance [just before Amanda left]. They found Amanda's reaction to [Devon and Abby having sex] to be grounded in the truth. Amanda didn't give away all her power to Devon. She was in shock. Angry, for sure. But she was able to articulate herself so well. It really showcased how you should respond to these situations. Amanda is this logical person. She's used to dealing with extreme situations and now, she's in one herself. Because she's an attorney, she can step outside and examine it. Even though this was happening to her, she's a strong bitch! [Laughs] Can you write that?
Yes.
Nobody is going to take her power. She's a strong one.
When you came back as Amanda, you said the creative team in place at the time valued you more than the previous one had.
Yes.
So your reasons for leaving Y&R this time were different?
Very. I left this time because my kids were getting older. My husband and I talked about having our home base in Toronto. We talked about working it out with Y&R and the shooting schedule. Part of my decision to leave had to do with a tragedy we had in our family.
That was our confirmation that we were making the right decision. I had already told Y&R the direction in which I wanted to go. We decided to go back [to Toronto] so our kids could be with our family. I felt now I can be in different projects. There's so much going on in Hollywood right now. There's an influx of content. There are so many different stories being told from so many different lenses. I really want to be a part of it. There's never been a better time to be a Black woman in Hollywood. I became an actor because I love transforming and becoming new characters. I know that's why [the producers] brought me back as Amanda [even though] fans asked, "Can't they bring you back as Hilary?"
Amanda leaving town doesn't mean we've seen the last of you on Y&R — is that fair to say?
Yes. I've taken this leap — leaving Y&R — and I think what made me feel really safe in doing this was that this time I didn't feel undervalued. [The show] told me they wanted me to stay this time. They made it clear that Amanda can go off but she's not dying. They said, "We're not going to kill you twice."
Chicago Med, Wednesdays, 8/7c, NBC
The Young and the Restless, Weekdays, CBS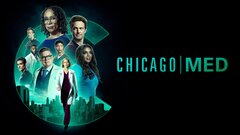 Powered by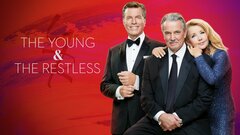 Powered by