'Poker Face' Star Natasha Lyonne on the Joy of Cracking Cases in Peacock's Mystery
"There's something about a rumpled person moving through the world and cracking a case that brings me joy," says Natasha Lyonne. It shows: The Russian Doll star embraces playing Charlie Cale, a scruffy, sharp-eyed, Columbo-esque sleuth in Peacock's Poker Face.
The ex–poker player uses her skill as a human lie detector to solve murders in this engrossing case-of-the-week drama.
In the opener, Charlie unravels a tricky double homicide, but the fallout leads a casino mogul to put a hit on her, and she leaves town pursued by a thug (Benjamin Bratt). Each episode takes her to a new locale, cash-paying gig, and injustice to set right in what amounts to a cross-country crime-solving road trip.
"What Charlie prizes above all is integrity. It's like John Lennon says [in the song], 'Just gimme some truth,'" says Lyonne, who executive produces with Rian Johnson of Knives Out fame. Like that franchise, Poker Face is full of famous faces, such as Adrien Brody, Nick Nolte, Chloë Sevigny, and Ellen Barkin.
Charlie's world is far humbler. Take her ride, a 1969 Plymouth Barracuda that keeps going despite dents and near misses. Part of the appeal of the series for Lyonne is that she sees a lot of herself in that Barracuda. "I'm not a morning person. But 12 cups of coffee and 40 Red Bulls later, I'm like, 'Let's see what this puppy can do!'"
Poker Face, Series Premiere, Thursday, January 26, Peacock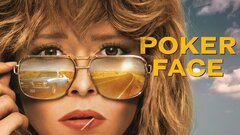 Powered by