Jeremy Renner Hospitalized After Snow Plow Accident
Oscar-nominated actor Jeremy Renner was involved in a snow plow accident on Sunday, January 1, which has left him in the hospital in critical condition.
A representative for the Hawkeye actor told The Hollywood Reporter, "We can confirm Jeremy is in critical but stable condition with injuries suffered after experiencing a weather-related accident while plowing snow earlier today. His family is with him, and he is receiving excellent care."
According to a public information officer who spoke with THR, the accident occurred on Sunday morning at Renner's home in the area of Mt. Rose Highway in Nevada. The Washoe County Sheriff's Office was called to the residence, and upon arrival, "deputies coordinated with Truckee Meadows Fire Protection District and REMSA Health to arrange for medical transport of Renner via care flight to a local area hospital."
It was said that Renner was the only person involved in the incident, and the major accident investigation team at the sheriff's office is now looking into how the accident happened.
Renner's accident comes as a deadly winter storm has spread across the U.S., killing at least 60 people in eight states since the holiday weekend. The blizzard conditions have also left thousands of households without power and have grounded thousands of flights.
Best known for playing Clint Barton/Hawkeye in the Marvel franchise, including the self-titled Disney+ series, Renner currently stars as Mike McLusky in the Paramount+ crime thriller Mayor of Kingstown. The latter was renewed for a second season in February 2022, with new episodes set to land on the streamer on January 15, 2023.
Renner was nominated for the Best Actor Oscar in 2010 for his performance in The Hurt Locker and Best Supporting Actor in 2011 for his role in The Town.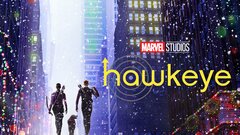 Powered by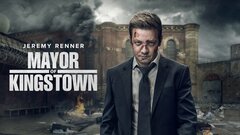 Powered by