Golden Globe Winner Billy Bob Thornton on Goliath's Future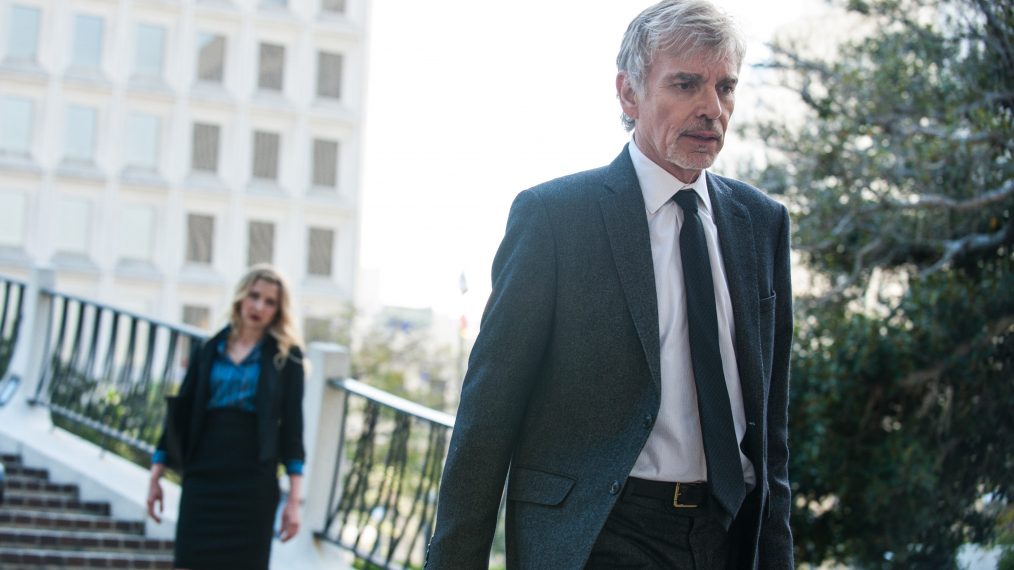 Billy Bob Thornton took home a Golden Globe for Best Actor, Drama for Amazon's Goliath, but the fate of the series is still very much up in the air.
Backstage at the awards show, Thornton acknowledged he doesn't even know if the series will return. "[Amazon] would like to do another season, I know that much," he told reporters. "This [first season] was written where it had a beginning, middle and end. That was the intention. But once they see what the potential is [for future seasons]—and I honestly believe there's more potential for this show."
RELATED: Golden Globes 2017 Red Carpet Arrivals (PHOTOS)
Thorton told reporters he was proud of what they have been able to accomplish so far, and he has his own thoughts of what could be ahead. "I loved the first season, but I think there's so much more in mind," Thornton said. "I think we need to know where this guy came from and what it is that made him who he is and what his sense of justice is. What he does think about these people? I think another season could answer a lot of questions and lead the audience down the path that is much stranger and much darker. I know that Amazon, to their credit, wants to do it. I think it just depends on if they come up with the right story."
"In other words," he laughed, "I don't know yet."