Michael Weatherly on 'Bull's High-Tech Winter Return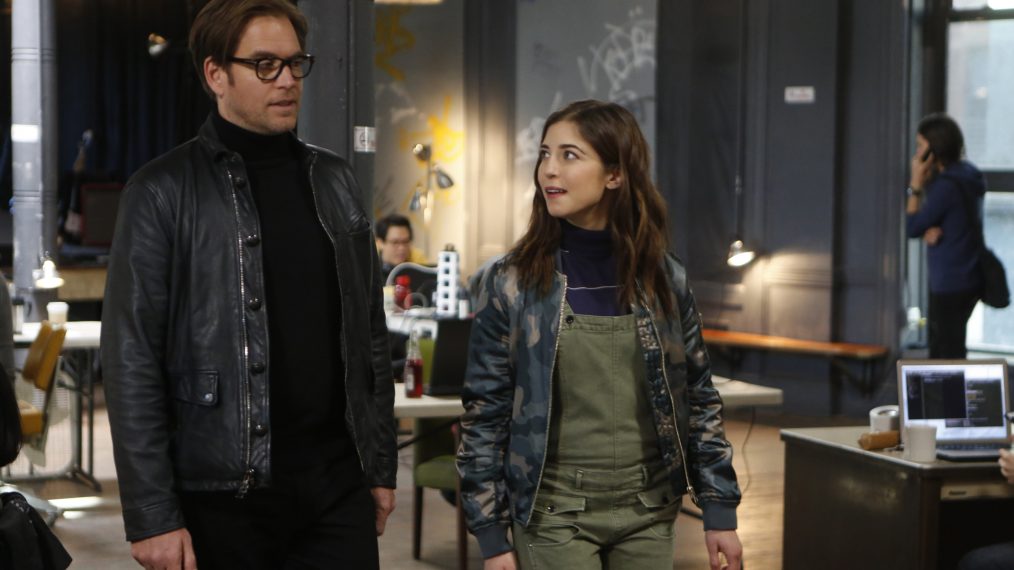 When Bull returns on January 3, the team faces a case that would make a luddite shiver with dread. Trial consultant Dr. Jason Bull (Michael Weatherly) must prove the innocence of a tech company's CEO Ginny Bretton (played by Justine Lupe) when her self-driving car accidentally runs over an employee. Turns out Ginny isn't being completely honest with Bull.
The series currently stands as CBS's No. 2 drama (behind Weatherly's former gig, NCIS) and was picked up for a full 22-episode season early in the fall.
Weatherly gave us the scoop on the team's latest case, how he gets into character (hint: loads of audiobooks), leaving NCIS and more.
In the last episode before the winter break, we learned a lot about Bull's childhood with his father. What about that was most interesting to you?
It was interesting, and the week before we learned about his ex-wife and his marriage and some of those personal things. Peeling the onion of Bull has been fascinating. Understanding who he was as a kid and some of the stuff he talked about with the kid who was experiencing these accusations—the biggest piece is that Bull sees himself as an outsider and not part of any accepted group. We all feel that way at various times, but I think that Bull—by virtue of his job and his inability to expose himself—harkens back to this suspicion that everyone's against him. There's a defensiveness to Bull. His quest to find people and put them into categories and boxes—literally on his TV screen he has these jurors he tries to almost strip of their humanity and put them into stereotypes—is a real flaw for Bull. At the heart of the show, it's one of the biggest problems Bull has as a person; he can't let it go. So I think we learned that a little bit. We saw that he had some issues with his father that got some clarity—I'm dying to know about his mother. I have my own stories about that, but we'll see if they correspond with the writers' and producers' ideas.
What can you say about this week's tech-filled episode?
It's one of those great Elon Musk sort of episodes. Justine Lupe plays this brilliant woman who has created the first driverless car company. It's not just about technology. When you look at Steve Jobs or Elon Musk or any people that are driven to do these extraordinary things, there's always very personal stories that inspire them. It's in line with Bull. There's a real, deep-seated motivation to why he's obsessed with figuring people out. The rest of the team can go home at night and sleep. Bull, sleeps in the office. He's obsessed with it. I think that's what makes him a good TV character. The relationship between technology and humanity that happens with the driverless car – and our show will play on those fears that you're surrendering to technology. I think that this is going to be one of those episodes where people get a little scared of the driverless car.
RELATED: Bull Casts Jane The Virgin Star as Bull's Ex-Wife
What is Justine's character Ginny like?
She's driven by a tragedy and a passion and that blinds her to some of the terrible things that are taking place because she wants [her driverless car] to be something. She can't see that what she's doing is hurting, not helping.
What else will we see this season?
There's a bomb that goes off in a hostage situation. We do get to see Bull as a sort of hostage negotiator, but of course it gets complicated and weirdly personal.
Everything seems personal for him.
I think that's true. Part of the adventure this year for me as an actor is to do stuff that I really haven't done before and feel a little bit out of control and insecure.
How has the transition been from playing Tony DiNozzo to Bull?
My wife has said to me that I've changed a lot in the last year, and you have to wonder, 'Did my choice to leave NCIS and pursue other things create the change or did playing this character create the change?' It's like the chicken or the egg. Obviously, I still operate the same way, but I feel a lot less Performing Monkey than I did on NCIS. I think I always felt that I had to clash the cymbals together in a frantic way to get everyone to pay attention and I don't feel that way anymore. And it's not a conscious thing. It's just that's where I'm at now regarding this. I have one thing that's started to happen that is really disturbing now, which is, I go to sleep with audiobooks because I live alone most of the time and my family's not around. So, when I go back on the weekend now, I have to have the audiobooks now to fall asleep. It's like a crutch. I need to be listening to The Power of Habit, or Joseph Campbell or Malcolm Gladwell. I need to be listening to people talking about things that would fascinate Bull, and so that's a little disturbing I guess. I'm getting a little obsessed right now. I can't put it down.
Do you have a favorite audiobook that you've listened to recently?
Oh God, I really love The Power of Myth and The Hero With a Thousand Faces, those Joseph Campbell examinations of human mythology and the stories we tell ourselves, those narratives are so fascinating to me. This is where Bull kind of comes from for me. I feel very close to Bull, which also maybe isn't the healthiest thing in the world.
What's most exciting for you about the journey ahead?
My excitement for the show is really about the world we live in today, the times we live in. When we sit around the table for the holidays and we have divergent political leanings, and we have to all figure out a way to talk to each other about it, that's a very important aspect of Bull. The phrase is like, "confirmation bias" or "halo effect"— when you have ideas about someone, even if they're proved to be terrible, but you are O.K. with what they've done because you have a greater idea about what needs to be done. I could be talking about Hillary Clinton's emails or Donald Trump's discussion with Billy Bush or anything else in the world, but the key thing is to be able to have the conversation, respect everybody's point of view and not try to win.
As a closing note, I think if Bull was to ever go into therapy, I think Bull might be told, "Lower your expectations." They say that's the key to happiness. I try that every day because I have pretty high expectations, but when you come off a show like NCIS and you look at the ratings, I get competitive about that. I have to remind myself that it's great. We're doing great. It's an absolute blast to be on a show called Bull, and I get to play Bull. To me, as an actor and as a storyteller, it's very, very fun to be involved in the narrative to that degree, to be the hero in that journey.
Bull, Tuesdays, 9/8c, CBS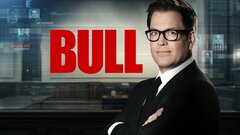 Bull
where to stream
Powered by