'The Handmaid's Tale' Boss on Serena's Decision Not to Shoot [Spoiler]
[Warning: The below contains MAJOR spoilers for The Handmaid's Tale Season 5 Episode 6 "Together."]
After June (Elisabeth Moss) and Luke (O-T Fagbenle) are captured and separated, it's probably not a surprise to her that she finds herself staring down a gun by the end of the latest Handmaid's Tale episode. But what does follow very much is.
Upon hearing that June is in custody, Serena (Yvonne Strahovski), who isn't exactly in the best situation herself with the Wheelers, who are controlling everything, manages to get them agree to let her go along to watch June being killed. The two women do come face-to-face. "What is this, payback for Fred?" June asks. Serena has June get on her knees, then she insists she be the one to do it. "I need to do it," she tells Ezra. "She killed my husband. She cursed my child. I should do it. God is giving me a chance for justice." Serena aims the gun at June's head but shoots Ezra instead before ordering June to get in the car and drive.
"She could have [pulled the trigger]," executive producer Bruce Miller tells TV Insider. However, "I think Serena is very, very smart. I don't think she was planning any of this until she started to feel like she was going into labor because I don't think she would do anything this extreme unless she thought she had no way out of there. As soon as she gives birth to the baby, it's [the Wheelers']. She didn't realize at the beginning what no standing in Canada means. She can't go to court. She can't go to the police. You're not a citizen. You're not protected by the law. And so I think she's realizing the box she's put herself in."
That being said, it's not like Serena has a big plan. "I try to think of the characters as being basically as strategic as I am, which is not very strategic, and they're going through a stressful time and she's pregnant, so I think she takes it very much as 'I can't get out. The way to get out is by having this person drive me. This person kind of likes me, so they would trust me, so if I can just seize the opportunity when it comes along,'" Miller explains of Serena's moves that led to that ending.
"That is the brilliance of Serena in this episode is that she cobbles together and it's the most complicated — it's not a great plan in terms of a straight through line at all. But it's her only choice. It's the only way out of the house," he continues. "I also think she doesn't want to be in Toronto. She feels like she's threatened there. And she certain doesn't want to be in Gilead. So it's interesting she's in the only place that she feels comfortable, and as we move forward, she is making the case she should stay there. This is just the end of the line for her. She's a woman without a country and has nowhere to be."
But what's next for June and Serena? "[Their] dynamic has been changing since day 1, and it will continue to change. But I think that they've been there at the most important parts of each other's lives for so long — not necessarily present but in the head of the other — that I think almost to me it feels inevitable that they would be together during the bigger things that happen this season," Miller teased.
The Handmaid's Tale, Wednesdays, Hulu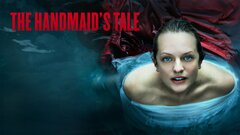 Powered by