Kaitlin Olson Gives Us a 'Mick' Tease (VIDEO)
For the last 12 years, Kaitlin Olson has been the secret weapon of It's Always Sunny in Philadelphia. Her Sweet Dee is the poster-wreck for physical comedy laced with raunch, acidic wit and unexpected depth (see: Season 6's "Dee Gives Birth"). And now, the actress who should have been nominated for an Emmy years ago is trading South Philly for snotty Connecticut in Fox's new farce, The Mick, about a two-bit disaster who inherits her married-good sister's kids following a less-than-minor fraud situation.
RELATED: It's Always Sunny in Philadelphia Renewed for Seasons 13 and 14
And this time, she's not just working it in front of the camera: Olson is also an executive producer and a proud one, at that. "There's a way to make a show that is fresh and actually funny and the comedy is surprising without being just shock value," she says of the sitcom's edgy vibe. "And, I really think that that's what we're doing. I've said this a hundred times, but I really wanted to make a show on Fox that felt it belonged on cable."
Being one of TV's smartest funny people, Olson of course is promoting The Mick—set to bow on Sunday, January 1st before moving to its normal Tuesdays at 8:31/7:31c slot—with the same winking irreverence of the show itself. In this exclusive teaser, she delves into the process of bringing her character Mickey to life while also giving us a pretty good idea why Micky is probably the worst person anyone should leave their kids with.
The Mick, Series premiere, Sunday, Jan. 1 at 8/7c, Fox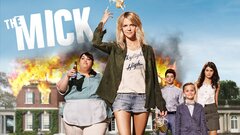 Powered by