Frozen's Anna and Elsa Shake Up Once Upon a Time in Season 3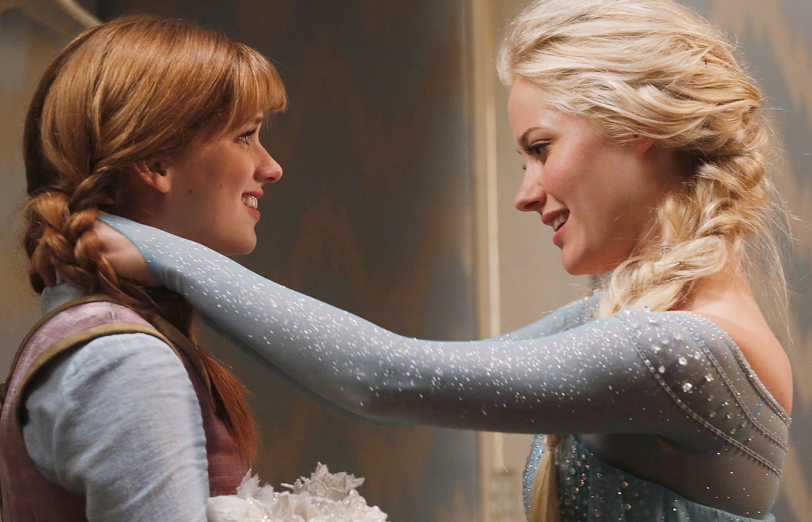 Let it go? They just couldn't. When Once Upon a Time creators Eddy Kitsis and Adam Horowitz went with their families to see Frozen last fall, they so flipped for the Disney animated fantasy that they immediately began brainstorming ways to bring some of its characters to their ABC series. After all, OUAT had already played host to a wide array of Disney favorites, from Snow White and her Seven Dwarfs to Peter Pan, Pinocchio, Maleficent, and Mulan. Why not bring on those wildly popular Frozen sibs, Princess Anna and Queen Elsa, and give them a cool new story in Storybrooke?
Not so fast. Even though Disney owns ABC, it's one thing for the fiercely protective company to allow Kitsis and Horowitz to play with characters that date back several dusty decades. It's quite another to let them dip into the Oscar-winning Frozen a mere 10 months after its release. This white-hot cash cow has earned $1.2 billion at the box office and is still shattering DVD and soundtrack sales records. (It's the top-selling album of the year.) A sequel is highly likely, and a Broadway musical is in the works.
"Frozen is a phenomenon on an entirely new Disney scale," says Kitsis, who noted that the studio's lending of Anna and Elsa at the height of their earning power and pop-culture supremacy is "not the same as letting us borrow 80-year-old Snow White. But that didn't stop us from asking." The execs eagerly sent off their story pitch and waited while it passed through several divisions of the Mouse House — TV, film, animation, corporate brand management. "Pretty much everyone had to weigh in, including Goofy," cracks Horowitz. But approval was unanimous.
The film and the series do seem perfect for a mash-up. Frozen is the story of Anna, an adorably daffy optimist, who goes on an epic trek to reconnect with her sister, Elsa, an emotionally distraught loner whose ability to create ice and snow has left the kingdom of Arendelle in a never-ending winter. "The theme of Frozen is the power of love, and that's been the theme of our series since Season 1," says Kitsis. "Also, we both put out the message that it's OK to be different. In fact, it's better than OK — it's to be ­celebrated. Plus, we rip out hearts. They freeze them."
Though the 11-episode Frozen arc — featuring former Fringe star Georgina Haig as Elsa and fresh-from-college newcomer Elizabeth Lail as Anna — will officially launch with the season premiere, fans got an early glimpse of Elsa in last May's cliffhanger as she emerged out of Rumplestiltskin's urn and into the real-life village of Storybrooke, leaving an ominous trail of ice crystals in her wake. Now she's heading for a meltdown.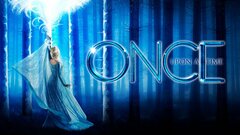 Powered by