Once Upon a Time: How the Show Made Magic in Season 1
There's definitely a chill in the air on the Once Upon a Time set. It's hard to keep warm as a cold winter rain falls on a picturesque town square an hour from Vancouver that's doubling for Storybrooke, Maine. But no weather, even in Canada, can match the cold contempt with which Storybrooke's mayor, Regina (Lana Parrilla), treats constituent Mary Margaret (Ginnifer Goodwin) in today's scene at a town fair.
The sweet-faced young woman is only trying to be charitable, selling candles to help the local nuns, when Regina and her son, Henry (Jared Gilmore), stop at her booth. The mayor plays compassionate until the 10-year-old walks off, and then she turns to Mary Margaret and hisses, "No amount of helping nuns is going to save your soul." Brrr!
If words were daggers, Mary Margaret would have been cut to shreds. But this is Storybrooke, the "real" world, not the ABC hit's alternate realm, the magical Fairy Tale Land, where Regina is known as the Evil Queen, adept at malevolent spells and potions. And meek grade-school teacher Mary Margaret? She's feisty Snow White. One thing both worlds share: The conflict between the Evil Queen/Regina and Snow/Mary Margaret "is ground zero," says Adam Horowitz, who created Once with Edward Kitsis. "Everything spirals out from there."
Both producers are Lost alums, and they've incorporated some tropes from that iconic show into their latest fantasy series, including flashbacks — using new takes on old tales to reveal backstories for the characters. But Once Upon a Time is fundamentally a more warmhearted, family-friendly project than Lost. "From the start, we wanted to write a show about hope," says Horowitz, "And that quest for wish fulfillment is at the core of every fairy tale we do." Kitsis seconds the thought. "If Lost was about fathers and sons and redemption, this show is about mothers and daughters and hope."
That recipe, which mixes in plenty of romantic turmoil, is a winner. Once is the most successful new drama this season, averaging just under 10 million — mostly female — weekly viewers (12.3 million when seven days of DVR use are added), and has the youngest demos on Sunday night. Renewal is all but certain.
Here's a primer for those not yet in the Once family: Fueled by hatred of Snow White and her new husband, Prince Charming (Josh Dallas), the Evil Queen conjured a curse that planted false memories in the residents of Fairy Tale Land. She then exiled them "to a place where there are no happy endings": Storybrooke, where time stood still. No one — with a few mysterious exceptions — can enter or leave, and the likes of the Royal Couple, Little Red Riding Hood, Jiminy Cricket and Cinderella live humdrum lives with no knowledge of their fantastic pasts.
Enter Sheriff Emma Swan (Jennifer Morrison), who was smuggled out of Fairy Tale Land as an infant by her parents, Snow and Charming. She's followed Henry, the son she gave up at birth, to Storybrooke, where he's been adopted by the tyrannical Regina. With Emma's arrival, the clocks started moving again. Got it?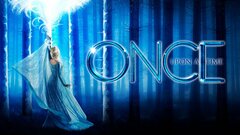 Powered by