What's Worth Watching: 'Timeless', 'The Odd Couple', 'America's Next Top Model' and more for Monday, December 12
Timeless (10/9c, NBC): Winding up for a brief winter hiatus, this time-traveling romp has been unexpectedly enjoyable for the simple reason that it's impossible to take seriously. Even so, it sounds like a midseason cliffhanger may be in store, when the trio of heroes zaps back to the American Revolution and circumstances have them wondering if they've been working for the wrong side. (Kinda like backing the Redcoats.) The episode is titled "The Capture of Benedict Arnold," which suggests traitorous activity is in store, and we know the team meets the Father of Our Country along the way. But will their paths cross that of Alexander Hamilton—and wouldn't he be thrilled to know what a sensation he is in the 21st century?
The Odd Couple (9:30/8:30c): You know it's a slow TV night when this sorry retread ends up among the recommendations. But how can you not, when the great Jessica Walter (Arrested Development, Archer) is tapped to play fussy Felix's (Thomas Lennon) perfectionist mother, Meredith. Felix is in a holiday frenzy when he takes over the Unger family decorations from dear, demanding mom.
America's Next Top Model (10/9c, VH1): Now on its third network (UPN to The CW to VH1), Model gets a makeover, with Tyra Banks now operating only in an executive producer capacity, though no one will be surprised (or smized) to see her pop up from time to time. Rita Ora takes over hosting duties, greeting an all-female cast of model wannabes, with a judging panel of not-yet-household names Ashley Graham (supermodel and body activist), Drew Elliott (Paper Magazine's chief creative officer) and Law Roach (celebrity stylist and image architect). No, we did not make up these job titles.
Inside Monday TV: Looking for a new British mystery to stream? Acorn TV is almost always a reliable destination, and the newest entry is the six-part The Level, starring Under the Dome's Karla Crome as a detective whose secret bond with a father-figure criminal (Philip Glenister of Life on Mars and, more recently, Outcast fame) is in danger of exposure when she's stalked by an unknown killer. The impressive cast includes Downton Abbey's Robert James-Collier and longtime British-TV fave Amanda Burton. … It's down to the final four contestants on NBC's The Voice (8/7c), and as usual, the buzz is more about which coach gets bragging rights than which singer is likely to win. … The turbulent life and celebrated career of artist David Hockney are profiled in Smithsonian Channel's Hockney (8/7c). … National Geographic Channel's Mars (9/8c) certainly hasn't sugarcoated the rigors of traveling to the red planet. In the penultimate series of this docu-fiction hybrid, the crew of the Daedalus deals with the psychological strain of being trapped inside their man-made habitat in 2037, while present-day new segments show scientists studying the effects of extreme isolation in long-term missions.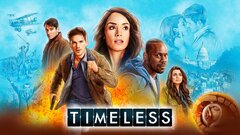 Powered by