'Dr. Ken': Can Ken Get A Patient's Lawsuit To Go Away? (VIDEO)
This week's episode of Dr. Ken takes on a side of the medical profession not typically associated with comedy: patient lawsuits. The ABC sitcom goes for laughs when a suit is filed against Dr. Ken Park (Ken Jeong, pictured above with Tisha Campbell-Martin and Jonathan Slavin). Though his sardonic boss, Pat (Dave Foley), suggests Ken just let the lawyers handle it, he just can't let it go and wants to do right but the patient in question.
RELATED: Jonathan Slavin On Clark's Tough Thanksgiving on Dr. Ken
In this clip, watch as Ken hears about the lawsuit for the first time and attempts to figure out what he can try to do to get to the bottom of fixing the issue. Will he make matters better or worse?
Dr. Ken, Fridays, 8:30/7:30c, ABC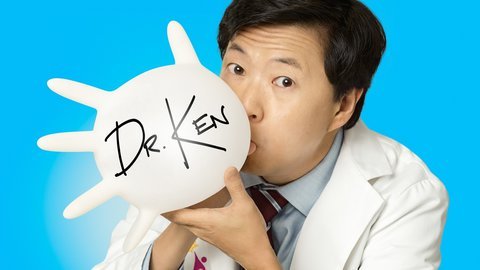 Dr. Ken
where to stream
Powered by