What's Worth Watching: 'Hairspray', 'Speechless', 'Empire', 'Shut Eye' and more for Wednesday, December 7
Hairspray Live! (8/7c, NBC): Good morning, Baltimore—and good evening, the rest of the USA, as NBC's annual tradition of live musicals in December continues with a new rendition of the jubilant Broadway hit (and subsequent movie), based on the John Waters camp classic. As with last year's The Wiz, NBC goes with an unknown—Maddie Baillio—to lead a star-laden cast as spunky Tracy Turnblad, who shows Baltimore the way by integrating the Bandstand-like "Corny Collins Show" in the early 1960s. Baillio is joined by Harvey Fierstein, who won a Tony in the 2002 Broadway production as mother Edna (and wrote a new teleplay for this broadcast), and Martin Short as wacky papa Wilbur. Powerhouse divas Jennifer Hudson, Kristen Chenoweth and Ariana Grande co-star, along with Dancing With the Stars' Derek Hough as Corny Collins, and such seasoned scene-stealers as Sean Hayes, Andrea Martin, Rosie O'Donnell and Billy Eichner. As they sing in the show, welcome to the '60s—and just try to stop that beat.
Empire (9/8c, Fox): More musical shenanigans in an episode that might as well be called "All About Nessa," as the ambitious diva-in-training (Sierra A. McClain) schemes to usurp superstar Tiana (Serayah), with the help of Andre (Trai Byers), at a fashion-show concert. And yes, that's Gina Gershon (Showgirls) as the demanding fashion maven, apparently modeled after Maya Rudolph's impersonation of Donatella.
Speechless (9:30/8:30c, ABC): One of the not-so-secret assets of this terrific freshman comedy is Cedric Yarbrough as Kenneth, the gregarious mouthpiece of high-schooler JJ (Micah Fowler). Kenneth's most vocal critic has been JJ's overprotective tiger mom Maya (Minnie Driver), but she begins to see him in a new light when they attend a CPR class together and she realizes how popular he is.
Shut Eye (streaming on Hulu): Despite the best efforts of Burn Notice's Jeffrey Donovan and Private Practice's KaDee Strickland as married psychics Charlie and Linda Haverford, who ply their scams in sunny Southern California, this odd seriocomic drama suffers from underbelly fatigue and may just make you miss the sillier whimsy of Psych. The plot kicks in when Charlie suffers a head trauma that appears to give him actual psychic ability, which could be the family's ticket for escaping the brutal leash of a gypsy crime family that controls the local psychic trade. Hard to empathize with this couple, though, when they plot to victimize an emotionally vulnerable woman (Mel Harris) for her fortune. Unlike Hulu's regular practice, all 10 episodes of the season will be available for instant binge-watching.
Inside Wednesday TV: The end is nigh on CBS's Survivor (8/7c), with two tribal councils culling the remaining group of castaways. … This week's crisis on ABC's Designated Survivor (10/9c) involves leaked classified documents—sound familiar?—but the real question is whether Agent Wells (Maggie Q) can expose duplicitous Congressman MacLeish (Ashley Zukerman) before he's sworn in as the new veep. … Marlee Matlin guests as a deaf patient on CBS's Code Black (10/9c), where the staff is rocked when a teenage girl who comes to the hospital after a seizure is revealed to be Dr. Campbell's (Boris Kodjoe) daughter.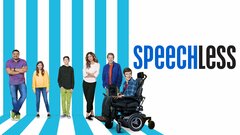 Powered by