What's Worth Watching: 'Supergirl', 'Timeless', 'The Voice' and more for Monday, November 28
Supergirl (8/7c, The CW): It takes a DC Comics village, and a week's worth of crossover episodes, to take on a new alien threat subtly known as the Dominators. The action begins on Supergirl, which features a Thanksgiving visit from the sisters' mom Eliza (Helen Slater) and assorted CADMUS-related mayhem until the real story kicks in, involving a plea from speedster Barry Allen (Grant Gustin) and sidekick Cisco (Carlos Valdes) for Kara (Melissa Benoist) to come to their Earth to help fight the Dominators. The Flash will take it from there on Tuesday.
CUBAN TV SANDWICH: In an uncanny bit of documentary timing, two long-planned documentaries about modern-day Cuba premiere on HBO just days after the death of Fidel Castro. The first, Patria O Muerte: Cuba, Fatherland or Death (8/7c), is an impressionistic collage of lifelong residents of Cuba and immigrants who've left but never forgotten, reflecting on decades of oppressive rule, economic stagnation and decayed infrastructure. A more hopeful note is sounded by Mariela Castro's March: Cuba's LGBT Revolution (9/8c), which follows Mariela, the daughter of President Raul Castro, as she crusades on behalf of LGBT equality in a country once notorious for its veneer of machismo and government crackdown on homosexuality. Wrenching stories of gay and trans citizens who suffered physical abuse and incarceration unfold against a more jubilant account of Mariela's road trip to rural areas to show support for the LGBT community as she plans a gala against homophobia.
Timeless (10/9c, NBC): If Garcia Flynn (Goran Visnjic) has his way, an event that represented "one giant leap for mankind"—the July 1969 moon landing of Apollo 11—could become a day that lives in infamy as the time-traveling disrupter and his rogue scientist accomplice Anthony Bruhl (Matt Frewer) scheme to scuttle the mission. With Lucy (Abigail Spencer), Wyatt (Matt Lanter) and an emboldened Rufus (scene-stealer Malcolm Barrett) on the scene at Houston's Mission Control, they turn for help to a formerly unsung hero: Katherine Johnson (Nadine Ellis), the NASA mathematician and scientist whose story will hit the big screen this Christmas in the highly anticipated Hidden Figures, starring Empire's Taraji P. Henson.
Inside Monday TV: Jennifer Nettles, who'll be seen again as little Dolly Parton's mom later this week in NBC's Christmas of Many Colors: Circle of Love, hosts ABC's CMA Country Christmas (8/7c), a hoedown of holiday musical favorites from Nashville's Grand Ole Opry House, taped earlier this month … Coach Adam Levine and Maroon 5 perform their new single "Don't Wanna Know" on a live episode of NBC's The Voice (8/7c), with the Top 10 performing for viewers' votes. … Several years ago, I got the opportunity to introduce a screening of the great 1952 Hollywood-on-Hollywood movie The Bad and the Beautiful on TCM. If you missed it then, it's showing again at 6/5c. Later, TCM's "To Tell the Truth" film documentary series presents the fascinatingly creepy 1976 Grey Gardens (11/10c), which later became an HBO movie and a Tony-winning Broadway musical.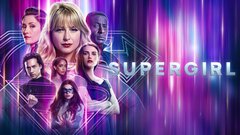 Powered by