'Abbott' Principal in Hot Seat, 'This Is Us' Anniversary Antics, Skateboarding with Tony Hawk, Ben Franklin the Revolutionary
TV's wackiest principal knows her job is on the line in Abbott Elementary. An anniversary gathering provides the catalyst for another marriage's doom in a pivotal episode of This Is Us. An HBO documentary celebrates the career of skateboard pioneer Tony Hawk. Ken Burns' Benjamin Franklin biography concludes with the statesman helping draft the Declaration of Independence.
Abbott Elementary
If there's a breakout star among Abbott's excellent ensemble, it would be Janelle James as the school's outrageously self-obsessed principal Ava Coleman, whose days of carefree primping may be numbered. She only got the job because she blackmailed the superintendent (Reggie Hayes) over an affair, but now that she's lost that leverage, Ava is going to have to rise to the occasion and get serious. She knows she can't "charisma my way out of the situation" when making a presentation to the school board to keep her struggling school from losing its funding. Her job could also be in the balance, and while the teachers aren't what you'd call fans, they rally to help her if only to help themselves. A fun subplot for the fabulous Sheryl Lee Ralph as veteran kindergarten teacher Barbara Howard has her considering compromising her considerable moral standards to secure a grant she's applied for over 10 years.
This Is Us
Another pivotal episode in the tear-jerking family drama's final season brings the siblings together again for the 10th anniversary of Rebecca (Mandy Moore) and Miguel (Jon Heurtas)—with flashbacks to a memorable 10th-anniversary dinner for Rebecca and Jack (Milo Ventimiglia) when the "Big Three" kids were at a very different stage of development. In the present, the festivities are upstaged by another crisis for the estranged Kate (Chrissy Metz) and Toby (Chris Sullivan) involving their adorable young son, and while Kate has Kevin (Justin Hartley) and Randall (Sterling K. Brown) for emotional support, she and we know things are likely never to be the same again.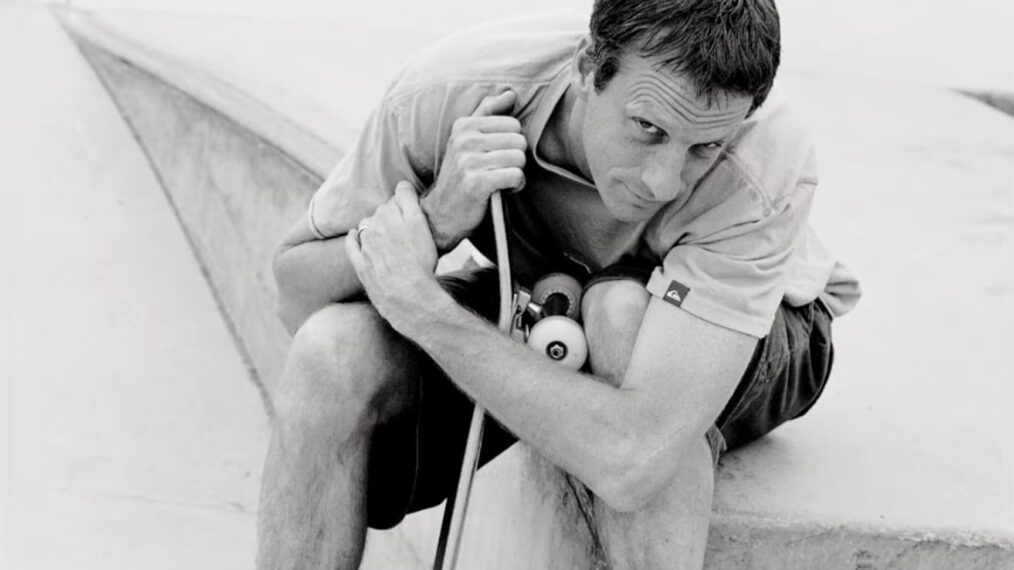 Tony Hawk: Until the Wheels Fall Off
A brutally honest documentary profile celebrates the 40-year career of skateboarder Tony Hawk, who evolved from booed outsider to living legend. Now 53 (and a recent Oscar presenter), he and his peers are challenged to reflect on whether all of those concussions and broken bones were worth it to reach the top of the burgeoning sport.
Benjamin Franklin
The second and final chapter of Ken Burns' masterful biographical profile of the iconic Founding Father takes us into the heart of the American Revolution. A gifted diplomat, Franklin wins French support for the colony's battle against British rule, helps craft the Declaration of Independence and is instrumental in the formation of the U.S. Constitution. Mandy Patinkin reads Franklin's still-vibrant words.
Inside Tuesday TV:
black-ish (9:30/8:30c, ABC): It's one thing for the kids to leave the nest, but the Johnsons are rattled when Pops (Laurence Fishburne) and Ruby (Jenifer Lewis) decide to move out to see the country from their RV. Another sign that this groundbreaking sitcom will soon be gone for good.
Big Restaurant Bet (10/9c, Food Network): Like a series version of Top Chef's "Restaurant Wars," this six-episode competition finds chefs vying to prove they have what it takes to launch their own eatery. They'll have to impress famed restaurateur and Food Network star Geoffrey Zakarian, who pledges to invest $250,000 in the winner's dreams. The first challenge starts small, with the contestants asked to create a simple one-bite dish that reflects who they are and their restaurant's concept.
Ronny Chieng: Speakeasy (streaming on Netflix): In his stylized return to Netflix, the comedian presents a stand-up set from New York City's intimate Chinese Tuxedo bar and restaurant, reflecting on race relations, the pandemic and other hilarious topics.
Star Trek: The Motion Picture—The Director's Edition (streaming on Paramount Plus): To celebrate "First Contact Day," the streamer premieres a remastered, restored version of the 1979 movie that relaunched the TV franchise onto the big screen, with 4K Ultra HD and enhanced visual effects with Dolby Vision for those who are into such things.