Burning Love: Best Couples From '9-1-1' to 'Outlander'
Welcome to the 2022 Hot List, our 31 reasons our screens are sizzling right now, including the new NCIS boss, the return of Bridgerton, and our current favorite action series: Reacher!
From everyday heroes to a centuries-spanning affair, these pairings have our pulses racing faster than you can say, "Don't touch that remote!" Check out our ranking of couples on TV now from hot to hottest:
Hot
Athena and Bobby, 9-1-1
There's nothing hotter than a fire captain (Peter Krause) who knows to let his cop wife (Angela Bassett) call the shots on and off duty. (Fox)
Carisi and Rollins, Law & Order: SVU
After romancing on the sly, the ADA and the detective (Peter Scanavino and Kelli Giddish) came clean to coworkers, a huge step! (NBC)
Hotter
Kelly and Stella, Chicago Fire
Sirens? Nope—wedding bells! The firefighters (Taylor Kinney and Miranda Rae Mayo) quit fighting their attraction and are altar-bound. (NBC)
Maggie and Gary, A Million Little Things
Seemingly mismatched, the radio host (Allison Miller) and the actuary (James Roday Rodriguez) finally realized they're soulmates. (ABC)
See Also
From 'The Wedding' to 'Never My Love,' they reveal which installments they can't stop thinking about.
Hottest
Claire and Jamie, Outlander
The time-traveling twosome (Caitriona Balfe and Sam Heughan) have us quivering in our kilts. Seriously, history has never been sexier. (Starz)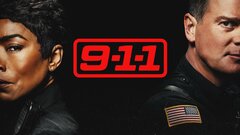 9-1-1
where to stream