'Grey's Anatomy' Season 18 Episode 13: Why'd It Have to Be Snakes? (RECAP)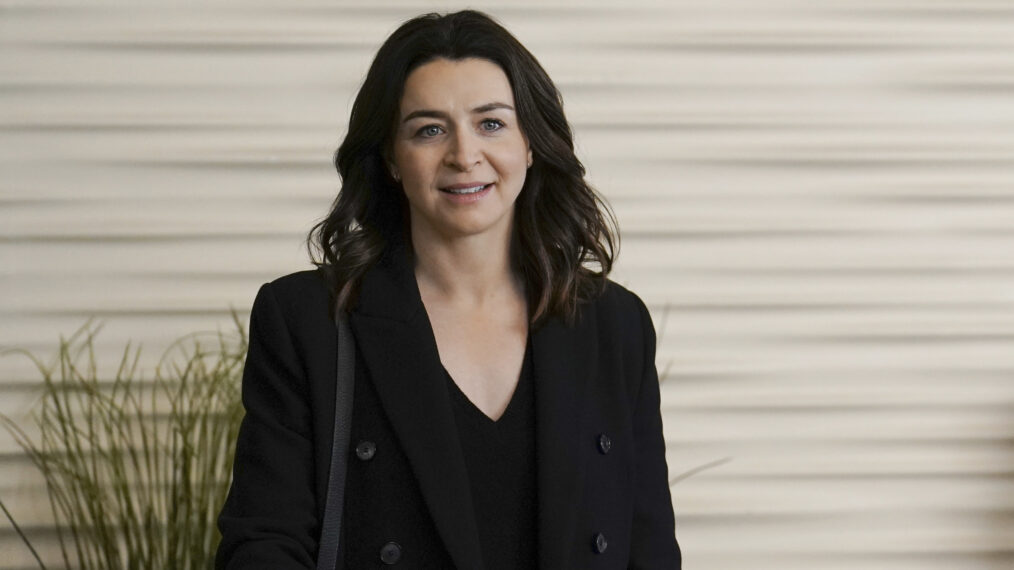 Yes, that's an Indiana Jones reference, and yes, the Grey's Anatomy characters made one, too, in Season 18, Episode 13, March 24's "Put the Squeeze on Me." Why? Because a patient shows up at Grey Sloan with a Burmese python biting into his arm and constricting his chest.
[Warning: The below contains MAJOR spoilers for Grey's Anatomy Season 18, Episode 13, "Put the Squeeze on Me."]
The docs rush to the ambulance bay to find that hapless patient in the back of an SUV, with Gigi coiled around him. Ivan says he's a second-grade teacher who got Gigi as a classroom pet, thinking that Burmese pythons were docile. Winston (Anthony Hill), who says he wanted to be a herpetologist when he was younger, had the idea to spray rubbing alcohol on Gigi's mouth to get her to release Ivan's arm. Bailey (Chandra Wilson) valiantly does so, and sure enough, the snake unclamps… only to lunge at her instead. And it's Wright (Greg Tarzan Davis), the doc who surprised her with a kiss that one time, who pulls her to safety. Yes, things are awkward between them.
Anyway, with Ivan freed from Gigi's deadly embrace, the docs get to work diagnosing his injuries. Richard (James Pickens Jr.) orders a resident to insert a chest tube, but Bailey argues that Ivan needs a CT. And it's a good thing she persisted, because the CT reveals that Ivan's abdominal organs have herniated into his chest.
The docs do what they can, but Ivan needs an overnight in the OR. Amelia (Caterina Scorsone) tells Link (Chris Carmack) that she could scrub in on Ivan's next operation, and Link replies curtly.
"Can we just decide to not hate each other?" Amelia says.
"I need to hate you for a little while," Link replies. "Because when I don't hate you, I love you, and we can't have that, right?"
Meanwhile, Richard heads home and tells Catherine (Debbie Allen) that he wants a full assessment—"physical exam, cognitive review, fine motor skills test, I want it all."
Richard is doubting himself because he made a bad call in Ivan's case, and because his Webber Method may have led Levi (Jake Borelli) to quit surgery. "I don't belong in the OR anymore, then I wanna know," he says.
And when Bailey goes home, she asks Ben (Jason George) if they've been sending mixed signals to other people. After all, Wright kissed her, and Ingrid, the woman Ben rescued in Station 19, had the hots for him. (Pun intended.)
"I'm worried that we're feeding a life that might be squeezing our marriage to death," Bailey says. "You are too important to me to mistakenly let people think that we're available."
Ben reassures her, though, saying that he is available… to her and only her.
The other patient of the week is Laura, a pregnant mitral-repair patient who wants to set up Todd, her environmental scientist brother, with Jo (Camilla Luddington).
When Jo and Maggie (Kelly McCreary) operate on Laura, though, her heart stops, so Jo and Maggie have to defer the operation to another day.
And Jo, go-getter that she is, asks Todd out on a date. And Link runs into the two of them on their way out. This really is not his day, his month, or even his year.
Owen (Kevin McKidd), by the way, is still recuperating, and he and Farouk are even doing PT together. Eventually, though, Megan (Abigail Spencer) and Farouk leave, but not before Megan tells Owen and Teddy (Kim Raver) to fix their broken marriage.
And once they're alone, Owen calls out Teddy for tiptoeing around their house and avoiding eye contact.
"I can't look at you because I don't recognize you anymore," she replies.
Teddy tells Owen that she has no ethical objection to him wanting to give burn-pit-exposed veterans deaths with dignity. She's just mad with him for putting their family at risk. Owen, for his part, argues that he was trying to protect her.
"I don't need protection," Teddy replies. "I have never needed protection. I just need my husband and the father of my kids to not go to prison."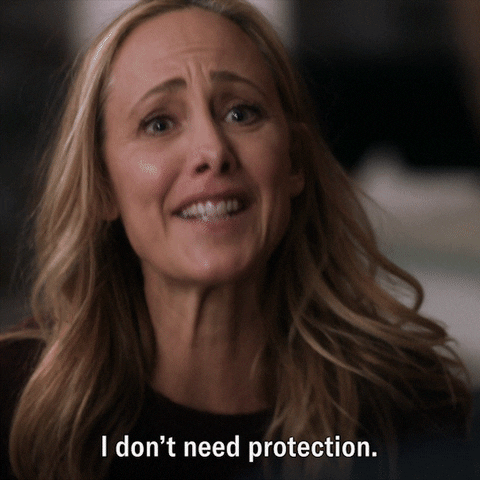 But as Teddy storms out, Owen gets up to stop her. And yes, that's his first time walking without crutches.
Later, Teddy and Owen kiss and make up. "Don't do something without talking to me," Teddy tells him. "Trust me that I will figure out how to be there for you. … Please, just come to me."
And in Minnesota, Meredith (Ellen Pompeo) and Kai (E.R. Fightmaster) are giving a lecture on David's (Peter Gallagher) progress since their experimental Parkinson's treatment. David is doing well. He's doing so well, in fact, that he gives Mer a helluva job offer at the end of the lecture. He wants to make her the director of the Grey Center and the chief of general surgery.
Mer doesn't appreciate him putting her on the spot, but Nick (Scott Speedman) is hoping she takes the job. She's suspicious of Nick's support, though, since David implied that Nick's research would get funding, too, if Mer accepted the job. But David says he has no ulterior motive other than getting more time with her and maybe even meeting her kids. "It's your choice," he tells her. "It's your life, as much as I'd like to share it with you."
Kai also has a heart-to-heart with Mer, and they tell Mer to disregard David's showmanship. But Mer tells Kai that David's personality—"his wants, his needs, his demands"—reminds her too much off her mother's. Kai, however, vouches for David, saying that David got "right on board" with their name and pronouns, no questions asked.
Later, when Mer gets home and greets her kids, she introduces them to Nick, her "friend." That's a step in the right direction, right? And ABC's preview for next week's Grey's shows Mer talking to Zola about moving to Minnesota. It's hard to picture a Grey's Season 19 with Mer in a different state than the rest of the Grey Sloan surgeons, but don't forget she was in a different state of consciousness than her colleagues for most of Season 17, so never say never.
Grey's Anatomy, Thursdays, 9/8c, ABC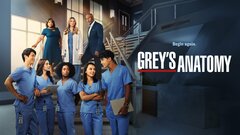 Powered by