WWE's Austin Theory on Learning From Vince McMahon & 'WrestleMania' Showdown
Austin Theory is getting an opportunity of a lifetime sitting under the learning tree of Vince McMahon. Over the past few months, the WWE kingpin has taken an interest in the 24-year-old protege. One could liken it to Yoda and Luke Skywalker. Or maybe more Darth Vader and Emperor Palpatine?
Theory is soaking up any knowledge he can heading into WrestleMania. During night two of "The Most Stupendous Two-Night Event in WrestleMania History," the Raw superstar squares off with SmackDown commentator Pat McAfee. Theory got in the face and smacked the headset off the former NFL punter after McMahon appeared on The Pat McAfee Show. More physicality followed ahead of the big showdown.
We caught up with Theory ahead of the biggest match of his career so far in Dallas.
In 2020,  you came in at the last minute to perform at a crowd-less WrestleMania 36. This year will be quite different for you.
Austin Theory: I remember when I was told I would get to perform at WrestleMania 36. Just getting to see the sign and being inside the Performance Center was a very cool experience. At the same time, that was my first WrestleMania. Everybody knows WrestleMania is the biggest event compared to any show WWE does. It was one of those bittersweet moments. I'm forever in the history books of WrestleMania, but everybody knows we didn't have that record-breaking attendance. This year. it's a lot to take in.
You're in this unique spot of working with Vince McMahon on camera. What have you taken from this time?
I'm in a position that anyone who aspired to do anything in WWE would be so honored to have. I understand just how big a deal the position I am in is. Just how crazy it is for me as a lifelong fan who grew up watching Mr. McMahon and the crazy things he did. It's cool to be put in a position to perform live television with him. The one thing I've learned from him is this respectful aggressiveness. Showing you have that respect, but if you have an idea and are passionate about something, you have to use that aggressiveness to go after it. There are little tips as we perform that I take away from for sure.
Fans got to see another side of Vince McMahon through his appearance on The Pat McAfee Show. From your vantage point, what do you think is the biggest misconception about him?
For me, there has always been the stigma of Vince McMahon that he is not nice or one-way about stuff. That it's his way or no way. From what I've seen and my experience, he is on another level. All the hats he wears. He is so invested in everybody and somehow makes everything work. I think that's so crazy to see him doing it for that long and staying that sharp. If I have a question or see anybody have a question, and they want to talk to him, they always get an answer. They always get a conversation. I think that is so cool to really see the passion he still has for what he does. It hasn't left him at all. For me personally, it is cool to know this man's a billionaire and still working like he has a grand in his bank account.
Through your work with The Way in NXT, you got to present more personality. How much of that time do you think helped in you getting the call to be drafted to Raw and be in the position you're in now?
The whole character in The Way was my idea. I basically always playing this serious wrestler. I was not really being myself. No matter what you do, you should be able to still show who you are and give an authentic feel. I think that is what makes you connect to any character. I was just supposed to be this bodyguard behind Johnny Gargano. I asked Johnny Gargano himself while we filmed this Christmas special if we could try something. He was like, "Sure!" I just did my goofy comedy I like to do. Even in real life, I like to have a good time and make people laugh. Sure enough, it worked and they liked it. I think it gave me a huge opening.
Do you feel the added weight of not only working alongside Vince McMahon but also having the trust to deliver a good match against Pat McAfee? Someone who is relatively inexperienced.
I think in WWE it's one of those things where it's the big leagues. Whether you are prepared or not, it's going to show. You are swimming with sharks. I think there is no level after WWE. This is it…For me, I don't' get too much into my head. I'm pretty confident in what I can do. You can only be the best version of yourself. That's where I keep my head. Who knows how this finally ends? I'm just excited. I expect the unexpected. I'm coming in with my head up and staying confident.
You're known for taking these epic selfies. What's the key to a good selfie?
I think if you're trying to go with the atmosphere, you really gotta stretch that arm out. You might not have arms as good as Austin Theory, but it's okay. This is just a starting tutorial. You got to reach out and make sure you're getting the whole background. You also have to get your opponent. You have to make sure they are in it too. That's most important. As long as you get the opponent and this face, it's a good time.
What do you see yourself for the coming year after WrestleMania? Given the spot you're in now, what was impossible may be possible now.
The way you put that, I think something is possible now. John Cena was always that guy for me since I was eight years old. Just being inspired by me and everything he did. The one who got me into WWE. And all the crazy things happening right now and how quick they are happening, me versus John Cena. I'm not saying it would be at WrestleMania. Although that would be the ultimate cool thing I do see it happening. Austin Theory versus John Cena. I'm not sure where and when, but I'm not going to say it's not going to happen.
WrestleMania 38, April 2 and 3, Peacock 
WWE Raw, Mondays, 8.7c, USA Network 
WWE SmackDown, 8/7c, Fox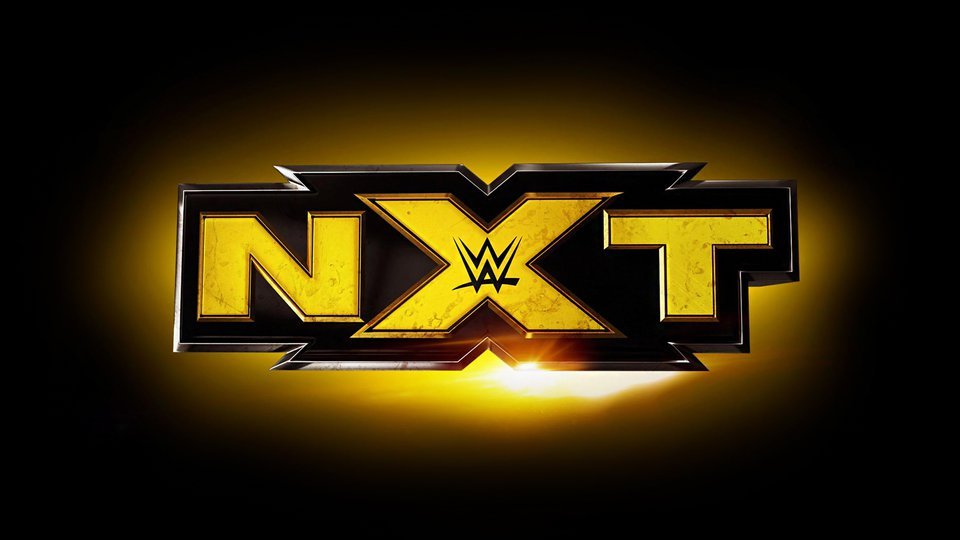 WWE NXT
where to stream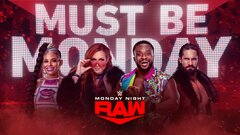 WWE Raw
where to stream