WWE Vet Brian Gewirtz on Bringing Authenticity to Dwayne Johnson's 'Young Rock' Story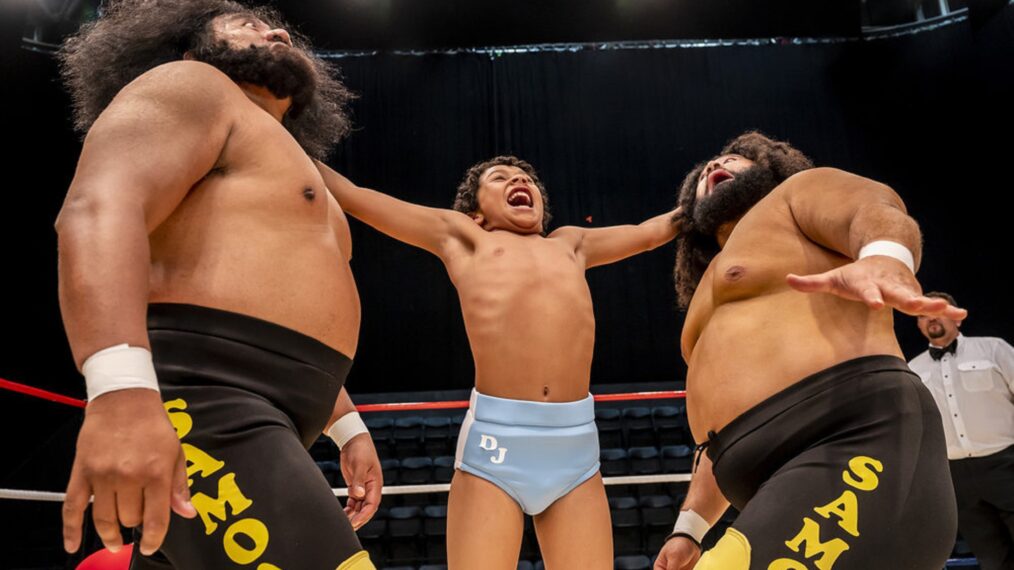 If you smelled what The Rock was cookin' during the peak of the WWE "Attitude Era" into the 2000s, chances are Brian Gewirtz had a hand in it. The youngest and longest-tenured head writer on the company's creative team pivoted from sports entertainment joining Dwayne Johnson at his production company along with Dany Garcia.
Since going all-in with Seven Bucks Productions 2015, Gewirtz proved to be a trusted collaborator on the Hollywood heavyweight's team. In many ways, the senior vice president for Creative Development is coming full circle working with Johnson on Young Rock.
The origin story of one of the most dynamic stars in the world is back for season 2, so we caught up with Gewirtz, an executive producer for the NBC comedy, as the series delves more into Johnson's decision to lace up the boots and join the family business.
How important was it for you to really provide an authentic portrayal of the pro wrestling business, especially this season?
Brian Gerwitz: It has always been one of our main goals to change the way in which pro wrestling has been portrayed on network television. With our show, a network comedy, we really wanted to take a scalpel to it and show that these are real people with real lives. For Dwayne, it's two families he pays tribute to. There is his actual family and then part of this wrestling lineage from locker rooms over multiple generations. Then with me being with WWE for a decade-and-a-half, it was very important we got it right while still getting the comedy out of everything because we wanted to be funny as well. This season is special even from a wrestling perspective because it's so prominent from all three timelines we visit.
Tell me about the process of deciding the Dwayne stories you want to tell.
It's an embarrassment of riches. Our process involves this big story conference where we meet in a big room with Dwayne telling all these stories from the past. Even stories as it relates to his dad from what his dad [Rocky Johnnson] has told him and [mom] Ata as well. [Creators] Nahnatchka Khan and Jeff Chiang have always been wrestling fans. Anyone who works on this show and across the board has become such a huge wrestling fan themselves. So when we shoot the wrestling stuff, those are the most fun days on set.
We're going to see Dwayne's transformation into Rocky Maivia. Are we going to see the love-hate relationship he had with the fans early on? The "Rocky Sucks" era.
The trailer was a way to get fans excited. Without getting too into it, it's definitely more than a fleeting moment. There are definitely going to be things fans of that era are going to walk away feeling like holy sh–!
What have you taken from working with Dwayne for so long?
I started out writing on sitcoms. That was always my dream. I never thought about working for WWE. Mainly through an encounter working with Dwayne when I was working with MTV and we did these specials together. He is the one who asked me if I ever considered working for WWF at the time. The wheels were put in motion. I met him in July 1999, and he had already headlined a WrestleMania with [Steve] Austin. His mindset was pretty much the same as now. He is not concerned about how many credits you have or what your background is. He is open to hearing ideas. He applied that mindset not only in his wrestling promos where it started but also in television shows and other projects. It's always fun to create this season. Putting the script together and reminiscing all the times we would spend writing promos for WWE.
What are your thoughts on the creative process in pro wrestling today from the outside looking in?
Things change in a flash. Even when I was there, the process went through so many different changes. It was basically get with the talent, put something together, make it to television, and we'll see how the audience reacts and talk about it afterward. Then as the company became publicly traded there were a lot more eyes on it. It can be a good thing for a showrunner like Vince McMahon. You know what you're going to get when the show is on the air.
But you can also stifle the creativity a little bit in the wrestling business, which is known for more of the off-the-cuff promo skills like Ric Flair, Randy Savage, Roddy Piper. The idea of the writer in that era would be laughed at out of the building. I can't speak to how it exactly works nowadays, but I think it's a nice mixture where certain talents have gained the trust and leeway with promos while others go through a process. As far as I know in AEW, none of that exists. Great. I think it's super cool to have as many options as possible.
Whether it's Young Rock or even in WWE, do you think we'll see The Rock in the ring again?
I sometimes learn of Dwayne's wrestling aspirations the way everyone else does: through his social media posts. There are so many factors that go into Dwayne's appearance in terms of a WWE ring. Between his movie schedule and health. Infamously at WrestleMania against John Cena, it resulted in some pretty horrific injuries that required surgery and the delaying of the Hercules movie at the time. I also know this is a passion and business he was born into and born with. That never truly goes away. I don't know if you've seen the guy lately, but he is in pretty good shape. I think he could probably do it if push came to shove. I think it comes down to what he wants to do and when. It comes down to what Dwayne wants to do. I'm sure WWE would be more than happy to have him.
I'm excited about your book There's Just One Problem…: True Tales from the Former, One-Time, 7th Most Powerful Person in WWE this year. What can fans expect?
Mick Foley, Chris Jericho's books are great models. They are very truthful and open and tell hilarious stories, but also not sugarcoating anything or telling this blessed fairytale. WWE was a roller coaster ride for me. A lot of ups and downs. I get into pretty much from getting hired to leaving the company. Hopefully, people will enjoy it and take the ride with me.
Young Rock premiere, March 15, 8/7c, NBC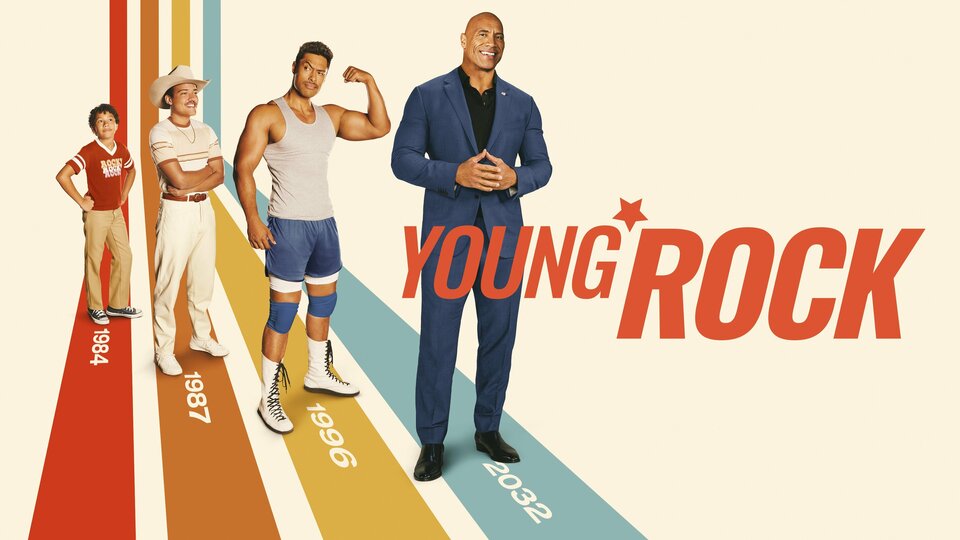 Powered by