'Yellowstone' Is Top-Earning TV Franchise of 2021 Across Digital and Physical Sales
John Dutton's ranch may struggle to make money in Yellowstone, but the series sure doesn't. Yellowstone is the top TV franchise of 2021 across physical and digital transactional media, Paramount Network announced March 16, including digital sales, per Collider. And it's even succeeding in an era where streaming supersedes physical sales — the Yellowstone Season 4 Blu-Ray set had the highest first-week sales since Game of Thrones' final season in 2019.
The Taylor Sheridan series continues to break its own cable records season after season. The Yellowstone Season 4 premiere increased 104% in viewers compared to the Season 3 premiere, with 8 million tuning in (Live+Same Day) for Season 4 vs. 4.2 million for Season 3. The January 2 Season 4 finale was watched by 10.3 million people (Live+Same Day) on Paramount Network and CMT, up 79% from the Season 3 finale, which brought in 5.8 million viewers on Paramount Network alone.
See Also
'Yellowstone: One-Fifty' will dive into the national park's history and wildlife.
"As we continue to build out the Yellowstone universe, it's amazing to see that there is an enormous audience out there who is as eager as we are to expand this world in ways that are rivaling the largest film and television franchises in the industry," David Glasser, CEO of producer 101 Studios, said in a statement. "We are indebted to the fans who have made that a reality, who make us strive even harder to keep offering even more compelling characters and stories."
"We are thrilled to be part of the phenomenon that is Yellowstone," Bob Buchi, president, Worldwide Home Entertainment, Paramount Pictures, said. "The passion from the show's fans is undeniable, and the support from our digital and physical retail community has been tremendous. As fandom continues to grow, we look forward to bringing Taylor Sheridan's iconic series to people who want to relive the experience again and again via home entertainment."
Yellowstone has been renewed for Season 5, and Yellowstone Season 4 will join the previous seasons on Peacock on March 28. Its spinoff series, 1883, streams exclusively on Paramount+. The prequel series starring Tim McGraw and Faith Hill is the streaming platform's most-watched original series globally. While 1883 was a limited series, another Yellowstone spinoff about the Dutton family, 1932, will soon join the expanding catalogue.
Yellowstone, Seasons 1-3, Available For Streaming on Peacock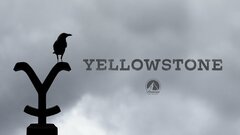 Powered by