'NCIS': Wilmer Valderrama Says 'Tennant & Torres Get Along Too Well' in 'Hawai'i' Crossover (VIDEO)
Turns out, cocky D.C. special agent Nick Torres (Wilmer Valderrama) and badass Hawai'i boss Jane Tennant (Vanessa Lachey) have an explosive past that goes back to their pre-NCIS days. (The pair, whom you can see above in an exclusive behind-the-scenes clip, were even nicknamed T'N'T after some swimming pool shenanigans!) We learn more in tonight's action-packed crossover. She requests his help on Oahu after finding a key witness with crucial evidence in a case they worked five years prior.
"Tennant and Torres get along too well," Valderrama teases with a laugh. "You're going to really like how good they are at doing the job together." The actor and Lachey go way back too: Both worked for MTV in the early 2000s. He would stop by TRL, where she was a VJ, to promote his insult competition show, Yo Momma. (It was the aughts, people!)
The case that reunites them is "dear to Torres' heart," Valderrama says. "He's been monitoring it. He [even] followed the bread crumbs to Afghanistan, but multiple individuals have been one step ahead."
Indeed. Someone already has Torres in the crosshairs by the time he arrives on Oahu at the end of NCIS—he and Tennant, with the long-sought witness, suddenly come under fire. The next hour of NCIS: Hawai'i is "thrilling," promises Valderrama. Torres' colleague Jessica Knight (Katrina Law) flies in, bringing key documents to techie Ernie Malik (Jason Antoon), and we get to see "the strengths of two teams coming together."
During his time on the island in January, Valderrama couldn't help but appreciate its beauty, especially at one gem of a location found by production. "We had the ability to shoot at some sacred grounds where not a lot is allowed to be filmed—a majestic nature reserve area not necessarily known to tourists," he says.
See Also
The team investigates the apparent suicide of a retired Navy officer.
Looking ahead for Torres, Valderrama hints at darker times. When the agent went undercover as a cage fighter in a January episode, "something broke in him. He endured pain that's rewiring something in his head. Old wounds are opened. We are building for something a lot more humanizing than heroic for Torres."
NCIS/NCIS: Hawai'i, Monday, March 28, 9/8c and 10/9c, CBS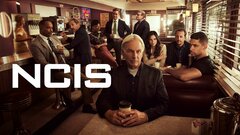 NCIS
where to stream
Powered by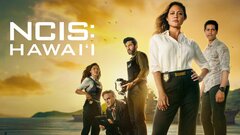 Powered by