'Madam Secretary's Election Day is Here and Star Patina Miller is a Cover Girl! (VIDEO)
Watch out, America. There's more Election Day drama coming your way on this week's episode of Madam Secretary. We will finally learn whether President Dalton (Keith Carradine) will be re-elected while running as an Independent. The clip below shows a scene from the up-coming episode where newly single Daisy (Patina Miller) is getting flirty with old-fling Matt (Geoffrey Arend) while celebrating election night at a bar with Blake (Erich Bergen) and Nadine (Bebe Neuwirth). Is love in the air again for Daisy and Matt again?
RELATED: Madam Secretary: An Unexpected (and Idealistic) Twist in the Battle for the White House
Regardless of the election outcome, Miller is a winner as cover girl of the November/December issue of Watch! magazine. In a nod to Madam Secretary's location, Miller's photo shoot was captured in Washington, D.C., with the backdrop of the city's famous memorials. Miller's personal favorite location was the Jefferson Memorial.
The cover story reveals how the Tony Award-winning actress met her husband on eHarmony and how her on-screen drama-filled romances contrast her real-life success. Check out highlights from the Watch shoot below.
Madam Secretary, Sundays, 9/8c, CBS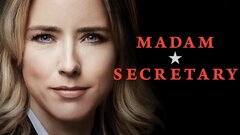 Powered by