'Pam & Tommy': Sebastian Stan Shares His Hesitations About Playing Tommy Lee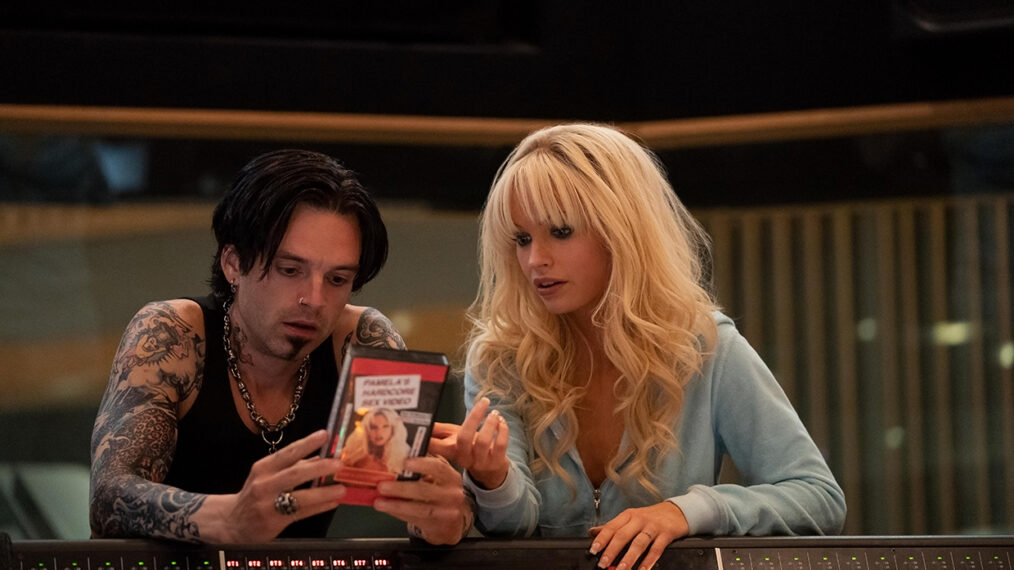 Following the dramatic conclusion of Pam & Tommy on March 9, Sebastian Stan is sharing his feelings about playing the Mötley Crue drummer, Tommy Lee.
The eight-part Hulu drama told the story of how Lee and Pamela Anderson's sex tape was stolen and distributed against their will. It's a pop culture moment many won't forget, but the series shows how difficult of a time it was, particularly for Anderson. The Baywatch alum didn't respond when Lily James and Pam & Tommy producers reached out. Instead, she's letting her Netflix documentary tell her story and share her feelings.
Lee, on the other hand, did answer when Stan reached out. And the actor shared details of that conversation in a new interview.
Stan told Collider his intentions were to connect with Lee, not do character research.
"My intention was simply just to introduce myself and raise my hand," he said. "I just thought that was the respectful and decent human thing to do, when someone's alive. You hear someone's taking on your life and you're like, 'Who's this person?' I didn't expect him to have seen anything I'd been in, but in case he wondered, I just wanted to at least say, 'Hey, I'm introducing myself. My name's Sebastian, and I'm here.'"
James had some apprehension about playing Anderson before filming started, and she nearly backed out of the project. Stan said he was nervous too, because he couldn't imagine himself in the role initially. It wasn't until they finally did a camera test in full costume (five months after being cast) that he felt things click. Until then, "it was very difficult to see him in myself, in any way, shape, or form," Stan said.
His biggest source of hesitation? The drums.
"I'm not a drummer. I don't play an instrument, and I didn't want to have a double," Stan shared. "I wanted to get in there and be able to twirl the sticks and just give it my best. I only really had three to three and a half months to do it, while I was working on an entirely different project. I did the best I could with the time we had, and it was incredible. I ended up loving the drums. I ended up falling in love with them and might even, just for me, continue, just to have that because it was such an incredible experience. That's what freaked me out the most, especially because he's one of the greatest drummers in the world."
"It was that visceral energy with the music," Stan added of Lee's unique musical style. "It was an unbelievable, impressive amount of energy. Not only that, he was doing, which we didn't do, thank God, roller coasters and flipping upside down and playing the drums in every which way. It was just crazy."
Telling this story taught Stan a lot about the real people behind the scandal, and how it hurt two people who were simply in love and wanted to share a life.
"I have to admit, going into all of this, I actually didn't know as much as I thought I did about the situation," he said. "That's part of the thing here. A lot of people didn't know about what really happened and how it went down."
"One of the things that Lily and I discussed a lot was that our intention was always to just be able to fully represent the pure, intense, passionate, and to some extent, innocent connection that transpired between these two people in this comet-like process, in four days in Mexico," he added. "At the bottom of it all, whatever you wanna say about them, they wanted to be together. They got married. They were trying to be a couple. They wanted to be parents. They wanted to have a family. She wanted to have kids. She had a miscarriage. She was pregnant, throughout this entire situation. At the bottom of it all, to me, that's what I always hung onto, and what we always hung onto. I feel that the show does provide a little more context there, in terms of them as humans, then we might have given them credit for, in the '90s."
Pam & Tommy, Episodes 1-8, Streaming on Hulu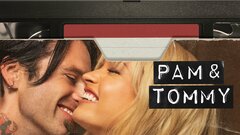 Powered by