'Nick Cannon', 'Judge Jerry' & 'The Good Dish' Canceled
The cancellations are coming in thick and fast this week as three unscripted series have been given the chop, two of them after just one season on the air.
First up is Nick Cannon's self-titled syndicated daytime talk show, which launched on September 28, 2021, and is still in the middle of airing its first season. But, according to Deadline, the show's producer-distributor, Lionsate's Debmar-Mercury, is set to inform the crew that the two episodes filming later today (Thursday, March 10) will be the last.
"It's never easy to cancel a production with clear potential, but, after a great deal of deliberation and examining various options, we have made the difficult business decision to end production on Nick Cannon," Debmar-Mercury co-presidents Mort Marcus and Ira Bernstein said in a statement (via Deadline). "We plan to offer viewers original episodes of the daytime talk show through the remainder of this season."
Fellow Fox Stations show The Good Dish has also been canceled after one partial season in national syndication. The cooking and recipe talk show, which replaced the long-running The Dr. Oz Show back in January, is hosted by Oz's daughter Daphne Oz along with Gail Simmons and Jamika Pessoa.
The cancellation of Nick Cannon and The Good Dish opens up two slots on the Fox Stations for next season. We already know that the station group has picked up a Jennifer Hudson talk show for next season, as well as a talk show from Sherri Shepherd, which replaces The Wendy Williams Show.
Finally, Deadline reports that NBCUniversal Syndication Studios has decided to end its daytime court show Judge Jerry after Season 3. The show is currently in the middle of its third season, which will remain on the air through September on the NBC stations.
The show, which sees the former Jerry Springer Show host presiding over outrageous court cases, premiered in fall 2019. It was the highest-rated syndicated court show premiere in five years, but ratings have fallen off in the proceeding years.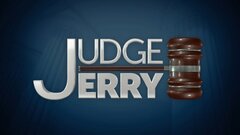 Powered by