Best Lines on TV This Week: 'I'm Still Black.'
There was a heck of a lot on TV this week that was quotable, including two brothers finally patching things up on This Is Us and some marital difficulty on Modern Family. Enjoy our weekly round-up of our other quips, quotes and quick bits of dialogue from some of our favorite shows.
---
Grey's Anatomy
Bailey: "I made a decision about what is best for the hospital moving forward, and I didn't want my personal feelings, my very strong personal feelings, to get in the way of that decision. If I do that…I won't be able to do this job."
Richard: "Bailey, we reach into people's bodies and hold their lives and their futures in our hands. There's nothing more personal than this job, in how we treat a patient, in how we raise our doctors and teach them how to do this work. Every decision that you make should be a personal one. If it isn't, then you have no business being chief."
—Richard (James Pickens Jr.) discussing with Bailey (Chandra Wilson) why her decision to demote him should be personal and why she may not be strong enough to be the chief of surgery.
---
The Big Bang Theory
Sheldon: "I admire you, Leonard."
Leonard: "Really? Why?"
Sheldon: "You're happy with who you are. You don't get jealous of other people. Instead of being weighed down by ambition, you just float along like a dead body in a river."
Leonard: "I couldn't just take the compliment. I had to ask why!"
—Sheldon (Jim Parsons) tries to work through his jealousy about a co-worker's success with Leonard (Johnny Galecki).
---
Life in Pieces
"Amelia Earhart received many awards and inspired many other women with her bravery, until 1937, when she disappeared while trying to fly around the world. Her plane was never found, but there is little doubt she crashed, probably in a volcano. So, in conclusion, never fly in a plane or you will die. Because Amelia was the best at flying, and now she's a skeleton in a volcano with her face frozen in horror like those poor people in Pompeii. Thank you."
—Sophia (Giselle Eisenberg) reads her report on flying and Amelia Earhart to the family.
---
Pitch
Charlie doesn't take 'no' for an answer. #Pitch pic.twitter.com/19OV7s9lGI

— Pitch (@PITCHonFOX) November 18, 2016

"All right, Johnny Appleseed, when do we harvest?"
—Charlie Graham (Kevin Connolly) to Oscar Arguella (Mark Consuelos) over the possible trade of Mike Lawson (Mark-Paul Gosselaar).
---
Madam Secretary
Matt: "Hey, Justin! Can you please re-route all press inquiries to Public Affairs?"
Justin: "Absolutely, sir."
Matt: "And, uh, my email, man. My inbox has got more spam than a Monty Python sketch."
—Matt (Geoffrey Arend) complaining to his assistant, Justin (Amos Wolff), about his phones ringing off the hook and his overflowing email inbox.
---
Gotham
"This city's at a crossroads, Gordon. Question is, will good men fight for it? Will they do what's necessary? The decision is yours to make."
—Barnes (Michael Chiklis) making a proposal to Jim (Ben McKenzie) to give in to his true self and do whatever it takes to clean up Gotham.
---
Bull
"I choose my team with the same care that you choose yours. Preparing for surgery is like preparing for battle. There are dozens of risks."
—Dr. Robison (Tom Lipinski) defending his choice of doctors and nurses in the operating room to Bull (Michael Weatherly) and Marissa (Geneva Carr).
---
This is Us
"Was she walking or was she floating?"
—Beth (Susan Kelechi Watson) to William (Ron Cephas Jones) when her daughter catches them eating pot brownies.
"Hey, Seth Meyers."
—Randall (Sterling K. Brown) to Seth Meyers when Seth catches him and Kevin (Justin Hartley) in the middle of a brawl.
"I'm still black. Come on, let's go."
—Randall to Kevin after their brawl, as he urges them to run from the scene.
---
Billy on the Street
"They wrote about me in The New Yorker… not too shabby."
—Billy Eichner trying to convince a contestant about his level of fame.
---
American Housewife
"There's two types of parents – ones who curse at their kids, and the ones who lie and say they don't curse at their kids."
—Katie Otto (Katy Mixon) right after she swears at her son for complaining about wearing an outlet shirt.
Anna-Kat: "Daddy says it looks like a stripper sneezed on it."
Greg: "In my defense, I didn't think she heard me."
—Anna-Kat Otto (Julia Butters) and Greg Otto (Diedrich Bader) to Katie Otto (Katy Mixon) about a glitter filled birthday card Anna-Kat is making.
---
Scream Queens
Chanel speaks the truth. 👑 #ScreamQueens pic.twitter.com/E7XYyeCsuh

— Scream Queens (@ScreamQueens) November 16, 2016

Chanel #5: "Uh, the coffee's disgusting."
Zayday: "It's not coffee, it's tea."
Chanel #5: "I'm pretty sure that I ordered coffee."
Zayday: "You didn't order anything because this is a home, not a restaurant."
—Zayday (Keke Palmer) explains to Chanel #5 (Abigail Breslin) that being a guest at a stranger's home is not equivalent to eating out at a restaurant.
---
The Mindy Project
Mindy: "Wow. Gillian Flynn. I am such a fan. You should read my fan fiction for Gone Girl. In my version, Amy fakes her own kidnapping to frame Nick."
Gillian Flynn: "That is exactly what happens in my book."
Mindy: "You know, I think I kind of captured the characters a little bit better than you did. You gotta read it. I'll send it to you."
—Mindy (Mindy Kaling) believes that her version of Gone Girl is better than the original.
---
The Middle
"They did it." – Mike #TheMiddle pic.twitter.com/ychys1o4kc

— The Middle (@TheMiddle_ABC) November 16, 2016

"You're asking me what I want for you. I don't know. I-I'll tell you what I don't want for you. I don't want you to be on a first-name basis with the operator from the gas company, even though Joyce is very nice and lets us spread the bill over three credit cards. I don't want you to have to share a battery between both your cars. I don't want you to have to hope for a tornado to bring your next appliance. I'm not trying to scare you, kid, but… it's hard sometimes living like we do. And, uh… what I hope for you is just that it can be different."
—Mike (Neil Flynn) tells Sue (Eden Sher) that he wants her to have a more financially secure life than he's had.
---
Modern Family
Claire: "What could Cam have done? Maybe he's the one who's having an affair. I saw a list of clues in a magazine. Has he joined a gym or bought sexy new underwear recently?"
Mitchell: "I think it's sweet that you think we're capable of having an affair, but we're just so tired."
—Claire (Julie Bowen) and Mitchell (Jesse Tyler Ferguson) try to get to the bottom of what Cam (Eric Stonestreet) has done wrong.
---
Quantico
"And then, while this is painful for me… that pain is a minute. You… Your pain is the long haul, because now you know what it feels like to truly hurt someone. See, for the sociopath who has no empathy, torture is easy, but for the best operatives, when it's them under the water, under the rack, the rope, the knife… they'll remember somewhere inside that their torturer is a person who feels the same guilt, shame, and discomfort that they do. There are no two sides to this. Everyone goes through it to know how to use it. No one gets away with it."
—Owen (Blair Underwood) teaches the CIA trainees that pain is inevitable in work and life.
---
Timeless
Agent Christopher: "When you find Flynn, maybe you can blind him with that suit."
Wyatt: "I look like Greg Brady."
Agent Christopher: "Well, go find Marcia and Peter and get going."
—Agent Christopher (Sakina Jaffrey) teases Wyatt (Matt Lanter) about the apparel he has to wear to time travel back to the 70s.
---
Westworld
"At first I thought you and the others were gods. Then I realized you're just men. And I know men. You think I'm scared of death? I've done it a million times. I'm f-cking great at it. How many times have you died?"
—Maeve (Thandie Newton) delivers a rousing speech to Felix (Leonardo Nam) and Sylvester (Ptolemy Slocum) to motivate them to help her… or she'll kill them.
---
People of Earth
"I'm struggling with the emptiness of my life… and I need to buy a throw pillow."
—Margaret (Nancy Lenehan) is dealing with multiple crises when she visits Gina (Ana Gasteyer) at her retail job for help.
Ozzie: "Hey, do you have a back door in this place?"
Kelly: "No, why? What's going on?"
Ozzie: "It's my old boss. He followed me up here to Beacon to take me to lunch. I've been trying to ditch him, but he won't take the hint."
Kelly: "Dude, you literally just described being a woman."
—Ozzie (Wyatt Cenac) pops into the funeral home to get some sage advice from Kelly (Alice Wetterlund).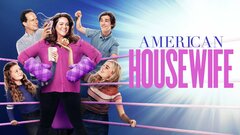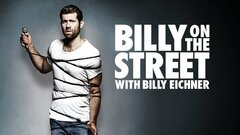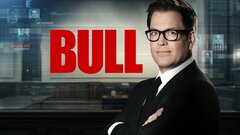 Bull
where to stream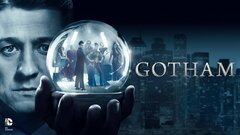 Gotham
where to stream