Maksim Chmerkovskiy Arrested & Released in Ukraine (VIDEO)
Former Dancing with the Stars pro, Maksim Chmerkovskiy, was arrested and released in Ukraine, his home country, amid the ongoing Russian invasion.
The Ukrainian-born star has been sharing intermittent updates of the unfolding war and in his latest social media post, Chmerkovskiy is getting candid about his personal experience with the conflict as he unveils plans to leave Kyiv.
In an Instagram video clocking in at just over five minutes, Chmerkovskiy addresses his followers, fans, friends, and family to provide an update on what's going on. Chmerkovskiy was in Ukraine filming for World of Dance UA, a competition series based in Ukraine. Now, he's setting his sights on an exit strategy as he heads for the border into Poland.
"There's a lot of fighting everywhere," Chmerkovskiy shared in the video recorded from his cell phone. "Streets are crazy. At one point I got arrested," he added, before revealing he was later released. He further added that it was, "all good, promise."
Despite his arrest, Chmerkovskiy described the event as "probably the least traumatizing moment in this whole thing as far as Ukraine is concerned. But for me it was just a reality check," he said, "a crazy reality check."
"I'm going to try to make my way out, start trying to get close to the border," he continued. Chmerkovskiy also revealed that his contact has been minimal as he focuses on staying in touch with his wife and fellow DWTS pro Peta Murgatroyd with whom he has a 5-year-old son.
See Also
The former 'DWTS' pro is in his home country's capital city, Kyiv.
"I'm just trying to stay focused," Chmerkovskiy said. "I have options. My options are better than most people's, unfortunately. I'm a little nervous to be honest with you, but I think it's going to be all right. Well, I know it's going to be okay," he amended.
As the video neared its end, Chmerkovskiy told his fans to not "panic" if they don't hear from him for a bit as he focuses on getting out of the country. He'll remain in contact with close family and friends for the time being. Before signing off, Chmerkovskiy addressed "unfair treatment" at the border between Ukraine and Poland.
Referring to the claims by African nationals of unfair treatment, Chmerkovskiy couldn't speak from personal experience, but stated, "any unfair treatment is wrong" and to "treat everybody the same" when it comes to escaping danger.
Watch his video message, below:
View this post on Instagram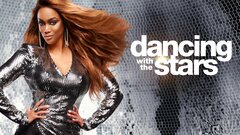 Powered by