'Against the Ice' & Tales of Survival to Stream on Netflix
Grab a blanket before watching this chilling drama that follows Denmark's 1909 Arctic Expedition, led by Captain Ejnar Mikkelsen (Game of Thrones' Nikolaj Coster-Waldau, above).
Based on Mikkelsen's 1957 memoir, Two Against the Ice, the story follows the explorer and inexperienced crew member Iver Iverson (Joe Cole) as they seek to prove that Greenland is one island (not two pieces of land, as was thought). Though the stern Mikkelsen leads the dangerous mission, "he loses his sense of direction," says Coster-Waldau, also a producer and cowriter. His only choice: Rely on "young rookie" Iverson.
Shot in Iceland and Greenland, Ice easily conveys the frigid temps. "We said we have to be in the elements. It's not a [CGI] movie," says Coster-Waldau. "You have to feel cold when you watch." We did!
Plus, Harrowing Tales of Survival:
Adrift
Got Dramamine? In 1983, two young lovers (Shailene Woodley and Sam Claflin) sail into a hurricane and then find themselves (see title) in the Pacific Ocean. Available now
Bird Box
In a postapocalyptic world, a mother (Sandra Bullock) keeps her family alive by wearing blindfolds to stop them from seeing demons that cause humans to commit suicide. Available now
See Also
Sam Corlett, Frida Gustavsson, and Leo Suter talk shooting the intense battle scenes and laugh about hilarious first meetings on set.
Into the Wild
This Sean Penn–directed film tracks a twenty- something's (Emile Hirsch) journey across the U.S. into the Alaskan wilderness. Available now
Against the Ice, Wednesday, March 2, Netflix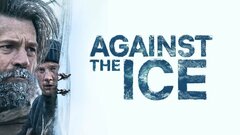 Powered by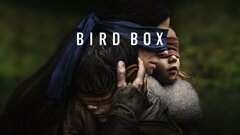 Powered by