RuPaul Charles to Host 'Lingo' Game Show on CBS
CBS is adapting an international hit and bringing in an Emmy-winning host to do so.
The network has ordered its own version of Lingo, the word-twisting, fast-thinking game show, to premiere in 2022. A premiere date has not yet been set. RuPaul Charles will serve as host and executive producer. Lingo is based on the hit international format that has had worldwide success, most recently on ITV in February 2021 in the U.K.
The one-hour game show features teams of two facing off in fast-paced puzzle rounds to guess letters that reveal seemingly simple words. The winning two teams will face the nerve-wracking final showdown. Only one will walk away with an additional big cash prize.
"We're all ready to have fun again, and Lingo is the answer," Charles said in a statement.
Mitch Graham, SVP of Alternative Programming, CBS, added: "We give you a letter, and you guess the rest! The word game craze is sweeping the nation, and Lingo will deliver a fast-paced, fun and addictive show for the whole family. RuPaul's flair and sharp wit, coupled with the ability for viewers to play along at home, make this a timely show with wide appeal that we're excited to join our network lineup."
Layla Smith, Objective Media group chief executive officer said, "We are O-V-E-R the M-O-O-N to be making Lingo for America with CBS and the amazing RuPaul."
Charles also serves as executive producer and host of RuPaul's Drag Race and has won 11 Emmys for it (the most for any person of color). Also serving as executive producers on Lingo are Layla Smith for Objective Media Group (an All3Media company), Jilly Pearce for Objective Media Group America, and Ed de Burgh for Triple Brew Media.
Lingo, Series Premiere, 2022, CBS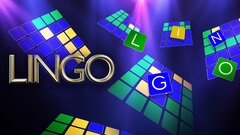 Powered by