Best Lines on TV This Week: 'Remember, the Crayon Adds 10 Pounds'
There was a heck of a lot on TV this week that was quotable, including Sue standing up for herself on The Middle and some Kryptonian fun on Supergirl. Enjoy our weekly round-up of our other quips, quotes and quick bits of dialogue from some of our favorite shows.
---
American Housewife
"Remember, the crayon adds 10 pounds."
—Greg Otto (Diedrich Bader) to Katie Otto (Katy Mixon) about the family portrait drawn by their daughter Ana-Kat (Julia Butters)
---
Superstore
Dina: Let's watch out for people buying toilet paper, eggs, shaving cream, ketchup, your squeezables, your squirtables… everything is a weapon today, okay?
Amy: What about guns?
Dina: Those are fine.
—Dina (Lauren Ash) goes over suspicious purchases to look out for on Halloween.
Her bones, Marcus! Her bones! #Superstore pic.twitter.com/vMng7nlzSO

— Superstore (@NBCSuperstore) November 4, 2016
---
Supergirl
Mon-El: Oh, hey, do they play Garata here?
Winn: What's Garata?
Kara: It's like soccer, with dragons.
Winn: Uh, we have PlayStation.
—Mon-El (Chris Wood) tries to convince Kara (Melissa Benoist) and Winn (Jeremy Jordan) to let him out of the DEO and have some fun.
Mon-El:She is a babe.
Kara: Excuse me?
Mon-El: Well, your mother, I mean.
Kara: Oh, OK.
Mon-El: Winn told me that "babe" is what you call a beautiful woman on Earth. I'm sensing that's not right.
Kara: Maybe don't let Winn teach you too much about women on this planet.
—Mon-El realizes he has a few things to learn about Earth when he compliments the hologram of Kara's mother.
---
Lucifer
Chloe: You look like hell.
Lucifer: (snickers) (imitates rimshot) Not heard that before.
—Chloe (Lauren German) is worried when Lucifer (Tom Ellis) shows up out of sorts.
Chloe: Every time you say that you don't care, or that you're evil, or you're the Devil, I know that's not who you really are.
Lucifer: You don't know a thing about who I am, Detective.
—Chloe is scared for Lucifer when he demands that a sniper shoot him.
---
The Good Place
"Everyone at the hospital was so impressed."
—Jianyu (Manny Jacinto) tells Janet (D'Arcy Carden) about jalapeno poppers, by explaining how he ate 50 of them in two minutes at a Buffalo Wild Wings.
Trevor: "Hey, ding-dongs. We've figured out what happened here. You two are both named Eleanor Shellstrop. The day you died, you were both in Phoenix, Arizona, shopping at the same grocery store."
Michael: "The real Eleanor was attending a conference on the death penalty, and stopped by to pick up food for a local homeless shelter. And fake Eleanor was there buying margarita mix and a magazine called Celebrity Baby Plastic Surgery Disasters
—Trevor (Adam Scott) and Michael (Ted Danson) explaining how the mix-up of the two Eleanors happened.
---
This Is Us
We're ready for the weekend and we think Randall is too. #ThisIsUs pic.twitter.com/WrzQa4nlfs

— This Is Us (@NBCThisisUs) November 4, 2016
"I love American cheese. English cheese is so blue, it's angry. American cheese is like a bed you can just fall into."
—Erin Maine (Janet Montgomery) to Kevin (Justin Hartley) before she reveals that the memorial service she brought him to is for a stranger.
"My dad put on a tie everyday because he had to, I put one on everyday because I want to."
—Randall (Sterling K. Brown) to his family on why he loves his job, and why that will never change.
---
Younger
"My 'back in the day' is happening right now, and I'm gonna need stories to tell the 26-year-old that I'm gonna date when I'm 40."
—Josh (Nico Tortorella) teases Liza (Sutton Foster) about their large age gap.
---
The Middle
Jeremy: Look, Sue, we can't break up. We're a team. Me, the fierce, tireless, natural-born leader, and you… the natural born follower.
Sue: What? You think I'm a follower?
Jeremy: Sue, babe, I didn't mean follower as a bad thing. I just meant that I have all this great knowledge. I'm the person out there on the front lines changing the world, and you're like this sponge that soaks up everything I say.
Sue: I am not a sponge. I have grit. Sponges do not have grit. Okay, some sponges have grit, like the ones with the pot-scoury side, but that's not the point.
—Sue (Eden Sher) finally stands up for herself against her now ex-boyfriend Jeremy (Will Green).
---
The Mindy Project
Ben: First of all, I just have to tell you, it's a huge honor to meet you, big fan. So many questions for you, Doctor Universe.
Leland Breakfast: Keep them short.
Ben: Second of all, this is my girlfriend now, so I'm afraid that your date is over.
—Ben (Bryan Greenberg) puts an end to Mindy's (Mindy Kaling) date with action-star Leland Breakfast (Jack Davenport).
---
Divorce
Robert: It's just I've been really forgetful lately, you know? It's been tough.
Diane: I understand. You and Frances, ugh. I still can't get used to the idea.
Robert: No, I'm talking about the emotional damage that I suffered when you tried to shoot me.
—Robert (Thomas Haden Church) reminds Diane (Molly Shannon) that he is not ready to forgive her pointing a gun on his friend.
---
Quantico
Leon: Didn't think you were coming.
Shelby: Oh, I wasn't till about three minutes ago.
Leon: Listen, I don't usually do this. Wait in diners for women I don't know.
Shelby: I don't care what you usually do. I'm just glad you're doing it now.
—Leon (Aaron Diaz) and Shelby (Johanna Braddy) begin an unexpected relationship.
---
Grey's Anatomy
Arizona: "April, you're on Tinder?"
April: "What? No! No, I'm not!"
Arizona: "Yes you are! That's the Tinder bing. That's the 'I've got a match' bing. I love that bing."
—April (Sarah Drew) trying to hide the fact that she has joined Tinder from Arizona (Jessica Capshaw).
---
The Goldbergs
Evie: "Don't you drag the back of your hand down my cheek in a soft-but-threatening manner. Only I do that."
Erica: "Well, it seems like I'm doing it right now."
—Erica (Hayley Orrantia) and Evie (Allie Grant) arguing over who will win Geoff's heart.
---
Westworld
"You said… people come here to change the story of their lives. I imagined a story where I didn't have to be the damsel."
—Dolores (Evan Rachel Wood) changes the game after shooting down some threatening hosts in front of a shell-shocked William (Jimmi Simpson).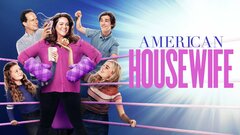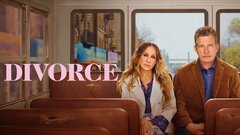 Divorce
where to stream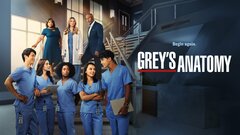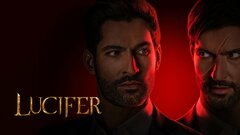 Lucifer
where to stream