What's Worth Watching: 'The Odd Couple', 'Deep Water' on AcornTV, 'The Voice', 'Martha & Snoop's Potluck Dinner Party' and more for Monday, November 7
The Odd Couple (9:30/8:30c, CBS): I'm no fan of this uninspired reboot of the Neil Simon warhorse, but I am a fan of the late, great Garry Marshall, who helped create the unmatched 1970s sitcom version with Tony Randall and Jack Klugman. Marshall was an executive consultant on the new show and appeared as Oscar's (Matthew Perry) dad, and this week's episode honors the producer/director/actor's memory with a scenario in which Oscar happens across some very familiar faces as he prepares to spread his father's ashes. Appearing in cameos are stars from some of Marshall's most beloved shows, including Happy Days (Ron Howard, Marion Ross, Anson Williams and Don Most), Mork & Mindy (Pam Dawber), and from Laverne & Shirley, Cindy Williams and Marshall's sister, Penny Marshall. That's a lot of TV comedy history contained in one half-hour.
Deep Water (streaming Mondays, Acorn TV): More notable for its exotic locale of Australia's Bondi beach community than for the twists in an otherwise routine if grim procedural crime drama, this four-part mystery features Orange Is the New Black's Yael Stone as a newly transplanted detective who's unafraid to ruffle feathers after spotting what she believes to be a disturbing pattern in the disappearance and murders of scores of gay men over several decades.
The Voice (8/7c, NBC): On the night before much of America turns out for a very critical election, there's another chance to vote, in the singing competition's first-ever real-time voting in the live playoffs through Twitter and the Voice app, with results announced the same night. Fans will be able to advance two artists per team into the Top 12, and the coaches will make one more save before sending the rest of their teams home.
Laughing at Politics: Because otherwise, we rant and cry. The 2016 SNL Election Special (10/9c, NBC) compiles the best of this season's sketches featuring Alec Baldwin as Trump, Emmy winner Kate McKinnon as Clinton and Larry David as Bernie Sanders (remember him?) … In her last show before the election, TBS's ferociously funny Full Frontal With Samantha Bee (10:30/9:30c) sends the host to Moscow to "Meet the (Russian) Press." … Comedy Central's South Park goes political in a three-hour "Make American Mmmkay Again" marathon (8/7c). … CBS's The Late Show with Stephen Colbert (11:35/10:35c) goes live again through Wednesday—with a pit stop to Showtime on Tuesday night—to milk the last satirical juice from this outrageous campaign, with guests including Don Cheadle.
Inside Monday TV: Mark Ballas returns to ABC's Dancing With the Stars to perform a Jersey Boys number during a night devoted to Broadway "Showstoppers." … Marking the 75th anniversary of the organization that has brought entertainment and comfort to military forces around the world, the PBS documentary USO—For the Troops (9/8c, check local listings at pbs.org) features interviews with participants of USO tours including Jon Stewart, Ann-Margret, Raquel Welch and Jay Leno, heroes all. … Martha Stewart and Snoop Dogg were a riot when they appeared together this summer as contestants on The $100,000 Pyramid. Now they're taking their act to VH1 for an altogether offbeat cooking show, Martha & Snoop's Potluck Dinner Party (10/9c), with guests including Seth Rogen, Ice Cube and Wiz Khalifa gathering for a themed meal. What theme, you ask? Consider the premiere's episode title: "Putting the Pot in Potluck."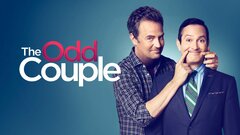 Powered by