Best Lines on TV This Week: "I Will Find You."
There were a lot of ups and downs on this week on TV. We saw the shocking departure of two beloved characters on The Walking Dead and a possible budding romance on Gotham. Enjoy our weekly round-up of our other quips, quotes and quick bits of dialogue from some of our favorite shows.
---
The Walking Dead
"I will find you."
—Glenn's (Steven Yuen) heartbreaking final words to Maggie (Lauren Cohan) was a phrase he said to her repeatedly throughout their relationship.
"You guys, look at my dirty girl!"
—Negan (Jeffrey Dean Morgan) is rather proud of his barbed baseball bat Lucille after making quick work of Abe (Michael Cudlitz).
---
Gotham
Cobblepot: "Ed, there is something I would like to discuss in a more private setting. Shall we say dinner at the mansion, 8:00?"
Nygma: "I'll pick us up a nice bottle of wine."
—Could this be the beginning of a beautiful new relationship between Oswald Cobblepot (Robin Lord Taylor) and Edward Nygma (Cory Michael Smith)? Or is it too good to be true?
Cobblepot: "Why aren't you playing with the other children?"
Child: "What if they don't like me?"
Cobblepot: "Well, how would you ever know if you don't give it a try? And if they don't like you, wait for them to turn their backs and push them down the stairs."
—Oswald Cobblepot gives life lessons to a new kid at school.
---
Saturday Night Live
"I have a fantastic relationship with Mexico, okay? I have personally met with the Mexican president. I forget his name, I think it was something like Mr. Guacamole."
—Donald Trump (Alec Baldwin) talks immigration policy with moderator Chris Wallace (Tom Hanks).
---
Hamilton's America
"I knew Hamilton was going to change my life, but I didn't anticipate how much we'd help Hamilton's legacy in turn. Not just Hamilton, but also Eliza, for whom Hamilton's legacy was so important."
—Lin-Manuel Miranda on the impact his musical has had on the legacy of Founding Father, Alexander Hamilton, on PBS's Hamilton's America.

---
Lucifer
Even #Lucifer feels guilt. 💔 😭 pic.twitter.com/ZpJ2f7Wst2

— Lucifer (@LuciferonFOX) October 27, 2016
---
Pitch
"How come nobody told me how much I was going to love it here? I mean, you run along the beach, the Gaslamp District, Comic-Con. I mean, who doesn't love cosplay, right?"
—Charlie Graham (Kevin Connolly), the Padres' president of operations, to general manager Oscar Arguella (Mark Consuelos) comes to the realization that San Diego is pretty damn amazing.
---
The Good Place
"You know, I haven't been this upset since my good friend Taylor was rudely upstaged by my other friend Kanye, who was defending my best friend Beyoncé."
—Tahani (Jameela Jamil) is dropping names all over the place.
---
This Is Us
"My father, he loved football more than anything. Most of the time, he pretty much didn't want anything to do with me. But, if he was watching football, he let me sit and watch the game with him. As long as I'd sit on the floor and I didn't talk too much. I always imagined that when I had kids that I'd watch the games with them, too. Except I-I'd let them talk…as loud as they wanted."
—Jack (Milo Ventimiglia) explains to Rebecca (Mandy Moore) what kind of father he wants to be.
---
Westworld
"What does it mean?"
"That I'm not crazy after all and that none of this matters." pic.twitter.com/QxmyKSyVz2

— Westworld (@WestworldHBO) October 25, 2016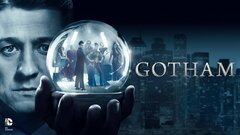 Gotham
where to stream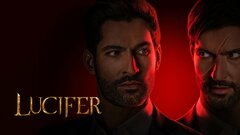 Lucifer
where to stream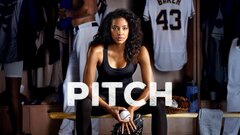 Pitch
where to stream