What's Worth Watching: Norman Lear, 'This Is Us', 'Atlanta' and more for Tuesday, October 25
Norman Lear: Just Another Version of You (9/8c, PBS, check local listings at pbs.org): Far from a standard biographical tribute, this American Masters salute takes a stylized impressionistic approach to celebrating the life and legacy of Norman Lear, who with 1970s breakthrough TV comedies All in the Family and Maude (and The Jeffersons, Good Times, One Day at a Time among others) brought the sitcom into the real world, tackling topical issues with wit and passion. Lear is still possessed of great fire and candor, as he recalls his classic series and the unabashed liberal activism that spurred the second act of his very public life.
This Is Us (9/8c, NBC): Families and football provide a theme for another winning episode of this moving family drama, which flashes back to a pivotal Super Bowl Sunday when Jack (Milo Ventimiglia) and Rebecca (Mandy Moore) were still arguing over whether to have kids. (We all know how that turned out.) And adult Kate (Chrissie Metz) who still indulges her weekly football fetish, isn't too thrilled when Toby (Chris Sullivan) tries to get on the act. Meanwhile, Kevin (Justin Hartley) drops the ball when babysitting his nieces, and the talk gets a little too heavy when they help him run lines for his play. Some "manny" he turned out to be.
Atlanta (10/9c, FX): The freshest comedy of the fall scores again with biting social/racial satire when Earn (Donald Glover) reluctantly accompanies his on-and-off-but-currently-off girlfriend Van (Zazie Beetz) to an upscale Juneteenth party, pretending to be married to impress a mansion full of patronizing high-society climbers. Take bets on who'll break first as their masquerade frays in the face of what Earn says feels like "a Spike Lee-directed Eyes Wide Shut.
Inside Tuesday TV: In what could shape up to be an historic match-up of teams who've waited a long time for this opportunity, the Chicago Cubs play the Cleveland Indians at Progressive Field in Game 1 of the World Series (Fox, 7:30/6:30c). … Turns out CBS's Bull (9/8c, CBS) isn't only in it for the money. He turns down an offer to consult for the wealthy parents of a murdered socialite, in favor of the victim's working-class fiancé they suspect of the crime. … Jenna Dewan Tatum guests on The CW's No Tomorrow (9/8c) as an inhibited friend of Xavier's (Joshua Sasse) who inspires Evie (Tori Anderson) to let her own freak flag fly—if she dares. … Hard to imagine it getting any worse, but Adam Conover deconstructs the current presidential race in an hour-long Adam Ruins Everything Election Special (10/9c, truTV) before a live studio audience.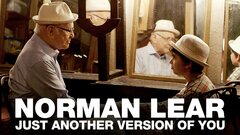 Powered by