'Chesapeake Shores': What's Your First Impression of Robert Buckley's Evan Kincaid? (POLL)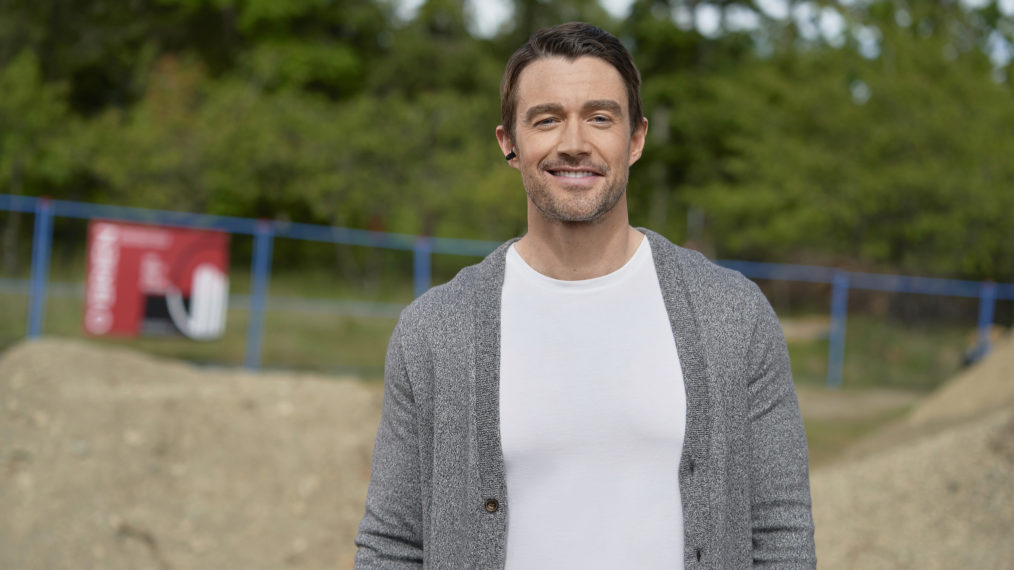 [Warning: The below contains MAJOR spoilers for Chesapeake Shores Season 5, Episode 3 "Are the Stars Out Tonight?"]
Dare we say Robert Buckley's Evan Kincaid is charming, despite (or because of) his eccentricities (such as changing his mind about something pretty much mid-sentence)?
Abby (Meghan Ory) and Mick O'Brien (Treat Williams) get to experience firsthand just what the billionaire is like as they work to get him to build in Chesapeake Shores, and he's complicated, fickle, sometimes annoying, and downright intriguing. First, he's supposed to FaceTime the father-daughter team at 5 (ET/PT/international? No one knows) and calls at 3:30 as they're about to work out a strategy.
He's in the middle of rock climbing in Newfoundland and in quick succession shares that he doesn't do last names because they're "too complicated" and has decided to pull out due to asbestos in the pipes possibly contaminating the soil. Moments later, Abby has managed to not only convince him to reconsider but he also says he'll fly to Chesapeake Shores to chat in person the next day. (It's impossible not to like Evan, especially since Buckley infuses so much charm into the character.)
At the property, Evan rolls over on a hoverboard (which he decides not to invest in during their meeting). Soil specialists are coming down from DC to do some testing, and Evan is, like anyone would be, enchanted by how beautiful the town is. He likes that Abby is a straight shooter (telling him the pipes could be a serious problem) and decides to hang out for a few days to get to know the area.
But soon after that, Evan calls to tell Abby he's leaving the next day after a round of golf. He's decided against building in Chesapeake Shores. So, she tracks him down playing mini-golf to convince him it's a good location to start his hotel chain. The pipes can be dealt with, she insists. If he sinks the putt, he'll think it over, he tells her. In retaliation, she tells him she doesn't do first names, it's complicated.
Honestly? We like these two in scenes together already before he shows up at the O'Brien house to tell her in person he's going ahead with the build — as long as she rides point on the project. Sure, her dad has more experience with the construction side of things, but as Evan sees it, "You have a quality I value more than that … you don't like me. You won't tell me what I want to hear. You'll give me the facts. You don't know how rare that is in my line of work. … Being a billionaire. It's exhausting. Everybody wants me to like them because they want to get something from me."
Furthermore, he doesn't like her, either. That dynamic continues as she admits she's not inviting him in because she doesn't want to, and he tells her, "This is going to be great." And you know what? We think it is.
Read on for what the rest of the O'Brien family was up to this episode, then vote in our poll about Evan.
Connor (Andrew Francis), sitting second chair, impresses a judge with his argument in a case about unfair wages for female employees (after Googling him and seeing he was raised by a single mother). But his good mood over his success quickly sours when he discovers the firm is representing Dilpher (Aurelio DiNunzio), who blames Mick for his troubles.
Mick is uncertain about working with his brother Thomas (Gregory Harrison) — he's looking for a new property and he knows the company's been losing business due to Dilpher — but does agree to go on a camping trip together like they used to and talk about it.
Megan (Barbara Niven) buys a painting of the town for cheap ($8, not $800 like she and Mick expect) and realizes it's an Arthur Driscoll. He was a big deal in the art world in the '60s and no one knows what happened to him. She tracks him down, and he tells her she paid too much and closes the door in her face.
See Also
'The relationship between Abby and Evan is just so fun,' Ory says. 'It's kind of cantankerous and sweet at the same time.'
Mick hires a new employee at The Bridge: Luke (Stephen Huszar), a former classmate of Kevin's (Brendan Penny). Then Luke reveals he needs forms signed for his parole officer. After his dad died of a heart attack, his mom was broke, so he started working instead of going to college. Then he started drinking and intervened when a guy wouldn't leave a waitress alone in a bar. The guy hit Luke first, but when Luke hit him back, he hit his head on the corner of the bar and almost died. Luke got three years for assault and battery, one year off for good behavior. As long as he does his job, Mick says they'll figure it out together.
Jay (Greyston Holt) helps Abby breathe through the stress of dealing with Evan, and we have to admit we don't hate how Chesapeake Shores is handling those two.
Chesapeake Shores, Sundays, 8/7c, Hallmark Channel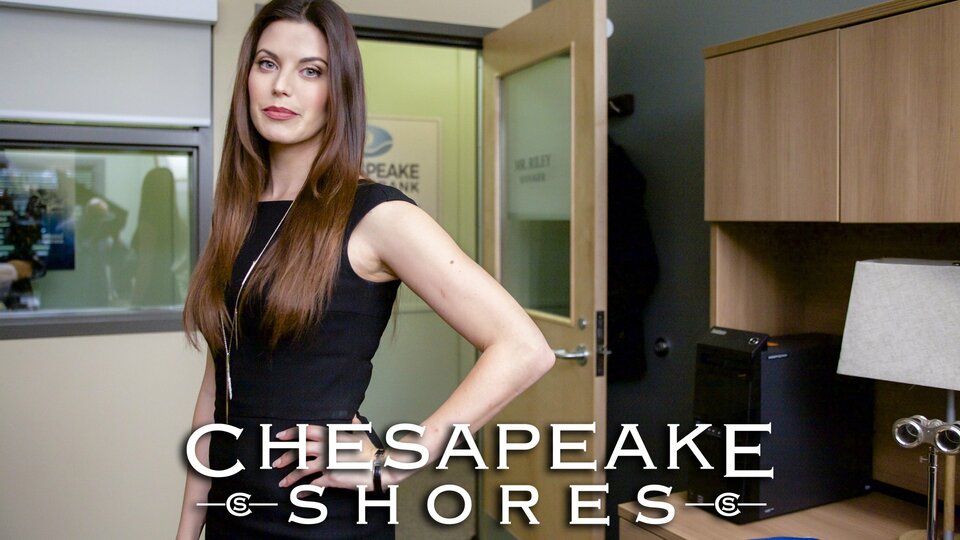 Powered by