What's Worth Watching: 'Chance', 'Survivor', 'Charlie Brown' and more for Wednesday, October 19.
Chance (premieres Wednesday, streaming weekly on Hulu): Any chance to see Hugh Laurie in action is worth taking, although this pretentious and borderline-sluggish noir psychodrama may test your limits. The role of Dr. Eldon Chance is a good fit for Laurie, as a forensic neuropsychiatrist whose consulting caseload makes him something of a patron saint swimming in lost causes. Then, in a scenario that echoes Alfred Hitchcock's classic Vertigo (and not just because of the San Francisco setting), a mysterious and luscious blonde (Gretchen Mol) enters his life, as Jaclyn/Jackie, whose domestic abuse at the hands of her crooked-cop husband (Paul Adelstein) has triggered what appears to be a multiple personality disorder. She is the ultimate femme fatale, and as Chance becomes unnaturally obsessed with her dilemma, he leans on war veteran and thuggish street-justice philosopher Big D (Ethan Suplee)—and yes, that character is just as preposterous as it sounds—to help him do his dirty work. Recommended mainly for Laurie fans, although I wouldn't blame you for just re-watching The Night Manager instead.
Survivor (8/7c, CBS): It's been quite the season for the blindsides already, capped by David giving up his Immunity Idol to spare the clueless Jessica, but now it looks like the Gen X'ers and the Millennials will be merging or morphing as they drop their buffs. If it helps break up the annoying showmance of Figgy and Taylor, I'm all for it.
It's the Great Pumpkin, Charlie Brown (8/7c, ABC): One of the greatest of all animated specials marks its 50th anniversary, and once again, we'll wait patiently with Linus in the pumpkin patch while Snoopy flies his doghouse against the Red Baron and Charlie Brown collects a bag full of rocks. The indomitable spirit of these beloved Peanuts characters can be summed up in Charlie Brown's futile attempt to kick a football before Lucy pulls it away. We know what's going to happen, but we admire his optimism. Which is why we keep returning to this Halloween holiday tradition year after year.
Inside Wednesday TV: The night's big event is the final (thankfully) Presidential Debate (9/8c), moderated by Fox News's Chris Wallace, airing on most major broadcast and cable news channels. … A night before the premiere of Fox's remake, HDNet Movies airs the original 1975 cult musical The Rocky Horror Picture Show (9/8c). It always feels weird watching this before midnight. … ABC's Jimmy Kimmel Live (11:35/10:35c) joins the late-night parade going live post-debate, with Libertarian candidate Gary Johnson among his guests, and Ken Bone (from the last debate, with his 15 minutes ticking) in Las Vegas as a special correspondent.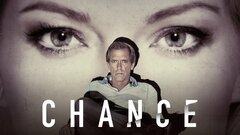 Chance
where to stream
Powered by