What's Worth Watching: 'Jane the Virgin', 'Dancing With the Stars', 'Timeless' and more for Monday, October 17.
Jane the Virgin (9/8c, The CW): The telenovela trauma is in full swing as a third season of the stylized romantic-comedy sudser gets underway, with Jane (Gina Rodriguez) reeling upon learning that her beloved Michael (Brett Dier) has been shot. Which may help explain why no one has yet noticed that Petra (Yael Grobglas) hasn't been herself lately—especially now that she's being impersonated by her evil twin, Anezka. (Let's hope this doesn't go on as long as it did back in the day when Dynasty kept Krystle in the attic for seemingly ages while look-alike Rita caused mischief.)
Dancing With the Stars (8/7c, ABC): With only nine couples remaining, this season's Latin Night is a good time to start separating the top of the pack from those who've been coasting on charm and audience goodwill. That said, the dance that's most instantly intriguing is the night's sole rumba, featuring the impressive James Hinchcliffe with the fabulous Sharna Burgess.
Timeless (10/9c, NBC): The time travelers get their Rat Pack on when the pursuit of Flynn (Goran Visnjic) takes them to '60-era Las Vegas, where Rufus (Malcolm Barrett) runs into his mentor (Matt Frewer) and discovers there may be darker motives than he'd imagined in the lab's time tinkering. Action figure Wyatt (Matt Lanter) has his own agenda, hoping to alter his own personal history. And the scope of Flynn's intentions becomes more perilously clear.
Inside Monday TV: Kara (Melissa Benoist) gets a new boss (Cougar Town's Ian Gomez) on The CW's Supergirl (8/7c), but it's the Kryptonite-powered villain of the week that she should probably be worrying about. … More fallout on CBS's The Big Bang Theory (8/7c) as the cohabitation of Sheldon (Jim Parsons) and Amy (Mayim Bialik) goes about as well as expected. What did she think was going to happen when she refused to comply with his bathroom schedule? Does she know him? … Sexual assault is a global issue, as PBS's POV reminds us in the documentary Hooligan Sparrow (10/9c, check local listings at pbs.org). In this film, activists take on the repressive Chinese government to expose the 2013 abduction and assault of six young female students by educators including a school principal, who insisted the girls were prostitutes when their parents sought justice.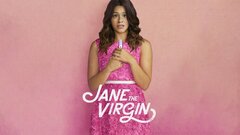 Powered by