'Gangs of London,' 'House of the Dragon' & 'Bridgerton' Among Productions Shut Down Due to COVID
It's like deja-vu as several TV productions shut down due to COVID outbreaks. Among some of the high-profile titles halting their progress is HBO's House of the Dragon, Netflix's Bridgerton, and AMC's Gangs of London to name a few.
Gangs of London is the latest series to hit some bumps in the road. According to The Hollywood Reporter, production on Season 2 stopped after a positive COVID-19 test was uncovered. The afflicted individual is being isolated along with their close contacts.
The Targaryens also took a break as production for the Game of Thrones prequel series shut down due to a positive COVID test on their set. Adhering to health and safety protocols behind the scenes, filming was stopped temporarily and was planned to resume at a later date.
See Also
HBO has unveiled the first photos of the series starring Matt Smith, Emmy D'Arcy, and more.
According to Deadline, the pause was only intended to be two days long as filming was set to restart on Wednesday, July 21. The individual who tested positive isolated and close contacts were also required to quarantine for the appropriate amounts of time.
This news came shortly after it was revealed that production on Bridgerton's second season had been shut down for a second time indefinitely following a positive case of COVID-19. No further information on whether it was an actor or crew member was given, but proper precautions following the positive test have been followed.
On the film side of things, a feature adaptation of Matilda for Netflix also shut down production in the U.K. due to a positive case. Despite a rise in cases overseas, the U.K. is moving forward with reopening the country.
Stateside, Hulu's Woke has also shuttered its Season 2 production after more than one crew member from Zone A tested positive, according to Variety. Filming for the series has been taking place in Atlanta. Will more productions be impacted in a similar way? Only time will tell. Stay tuned for updates on similar shutdowns.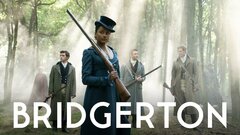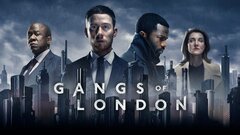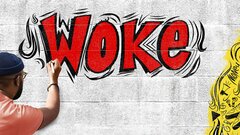 Woke
where to stream