Eva Marie on How the 'Eva-Lution' Will Be Televised on WWE 'Raw'
After weeks of teasers, Eva Marie finally made her grand return to WWE during the June 14 episode of Raw. Prior to that appearance, the polarizing star hadn't been seen in a ring since 2017. That's when the Total Divas alum decided to venture outside of sports entertainment. 
She kicked butt in movies alongside Nicolas Cage and Bruce Willis, lived in the Celebrity Big Brother house, and played Bella Thorne's girlfriend in the streaming series Paradise City. Now the social media maven is once again ready for her WWE closeup. Here the 36-year-old opens up about her time away, what prompted her to make this comeback, and why we're on the verge of an "Eva-Lution."   
Two years ago we spoke while you were on Celebrity Big Brother about coming back to WWE. Why was now the right time?
Eva Marie: I'm back on the best show in the world. It was always one of those things where, when I left the company, I was really fortunate enough to have Vince [McMahon], Stephanie [McMahon], and Hunter [Triple H] to always be supportive of all the projects I've done on the outside. It wasn't a matter of "if" but a matter of "when." Those talks always stayed in circulation. Within the last year and a half, that's when it really picked up to where it was like, "Let's do this." 
Was it difficult getting back in ring shape or did your past experience help ease the transition?
I always give credit to WWE superstars. They are the best athletes in the entire world because there is no off-season. You are super disciplined with your time because you have to handle your workouts, nutrition, all of the extra things WWE does inside their community; plus, having your daily life as well, and outside activities. It really [made me] dial in [when] going into TV, film, creating my fitness programs. It all made that a lot easier. Going back to the company, I just feel my fitness level, everything is way better. Coming back is awesome. I feel like I'm back with my family. I feel at home. 
What can you tell us about your new role and how you were able to work into it?
When you watch a TV show or movie, there is a good guy and a bad guy. I have no problem putting on that villain hat. The misconceptions people want to think of me? That's fine. I enjoy it. It builds my character. I fell in love with it when I started. Over the last 10 months, since I've been signed, I've gone back to Orlando, and the Performance Center training with [coach] Norman [Smiley] has been fantastic. I absolutely love him. Being in the ring is something that has been pretty fun. 
Was the plan always for you to be on Raw and aligned with Doudrop?
I knew for quite some time about getting paired with Doudrop and the vignettes and going into that creatively. It was a matter of the timing of when it would be put in the actual show. It just so happened that now is the time. The fact that I got to experience the ThunderDome before we actually start having live crowds again is amazing. Having Doudrop to work with is awesome. Not only is she an incredible athlete, but I enjoy working with her because it creates another element to the division. 
You've worked on film with the likes of Bruce Willis and Nicolas Cage. What did you take from those experiences?
I'm so lucky I started with WWE because live television, you can't mess up. With TV and film, it's a lot easier if you can handle WWE television. I was so prepared walking on set with Academy Award winners like Faye Dunaway and Nicholas Cage, and with Bruce Willis. I was able to be prepared, know my lines, and then also soak up any knowledge and advice they were giving me on set. 
Any word on if there will be another season of Paradise City?
I hope there is. I feel the cast is incredible. I was so lucky to be a part of it. I love working on the show, I would be so thrilled if there was a season two, especially because I don't think there's anything quite like it on TV right now with its portrayal of the rock scene. So it would be really fun to do, especially because I got to play opposite Bella Thorne. Ash [Avildsen] was an amazing director and producer and wrote such a cool script.
Wrestling fans are so passionate, especially on social media. You're often the punching bag for them. How do you manage?
I love it. That's what it's all about. I have the best fans. The WWE Universe is 100 percent the best fans in the world. The fact that I get love and hate, that's what it is all about. I have no problem playing that villain. I embrace the criticism and all the hatred because  I want all those fans to come to a live show and boo me, cheer me, be extremely happy seeing the smile on my face get knocked off by a Becky Lynch or a Bayley or a Rhea Ripley or anybody in the women's division. If they're talking, I'm doing my job. 
Eva Marie in WWE was so known for her red hair. Why the change?
All red everything was definitely something that put me on the map. It's the best decision I ever made because it really made me stand out from the other girls. When you look back at that time, nobody really had colored hair. I was the only girl on the roster that had this crazy-colored hair. Now looking at the roster, it's a Crayola box. Coming back, the pink is a little bit in that red wheelhouse but different. It's Eva Marie 2.0. Still vibrant and colorful, but different yet the same. Mixing the old with the new. 
You started out in front of the camera on Total Divas. Do you feel it doesn't get appreciated enough for its impact?
I'm super fortunate and happy that I had that opportunity. In hindsight, it is kind of crazy I was doing everything for the first time on camera as well. Whether it was in the company filming a reality show, being in a relationship, getting married. It helped me grow so much. It opened so many eyes to more women becoming fans of WWE. Total Divas was on the E! Network, so you're opening up the demographic to so many women to watch that show and channel. Total Divas came around, and now all of a sudden they are watching Raw and SmackDown. It was really where the whole evolution of women and women's wrestling really started and got talked about. I was grateful to be on it for six seasons because it created such an awesome fan base for me. 
We're seeing your story play out with Doudrop, and you get the sense there are some twists and turns coming.
The Twitter wrestling [world], and Instagram wrestling world, is amazing. They think they know about "Eva-Lution" or know what Eva Marie is going to do. They have no idea. That's what is fun. There is a lot of stuff out there they think they know. They don't. This storyline has only been on for three weeks. It has already done twists and turns that initially, Twitter wrestling thought differently. I bring my storyline on Twitter and Instagram because you only get a small amount of time on television. I want to bring the WWE Universe into the "Eva-Lution." 
WWE Raw, Mondays, 8/7c, USA Network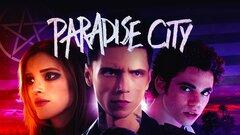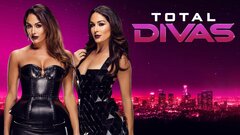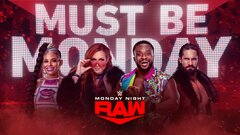 WWE Raw
where to stream