What's Worth Watching: 'The Middle', 'Atlanta', 'Brooklyn Nine-Nine', 'New Girl' and more for for Tuesday, October 11
The Middle (8/7c, ABC): Eight years in, this eternally underappreciated sitcom is still delivering big laughs, and ABC's reward is to move the show from its longtime Wednesday home to Tuesdays, where it's kicking off a new two-hour comedy block against the juggernaut of NCIS. Not that the beleaguered Hecks of Indiana have ever been a family that has expected special treatment. As the new season begins, on a very high note, Frankie (the also underrated Patricia Heaton) is lamenting how fast time is rushing by, with eccentric Brick (Atticus Shaffer) entering high school while college undergrads Axl (Charlie McDermott) and Sue (Eden Sher) are still figuring out their future. So before their summer is officially over, Mom plans to gather everyone for a special family meal and toast—triggering a truly hilarious dinner scene, as the "core group" is invaded by interlopers, none more grating than Axl's new bubble-headed sweetheart, April (Awkward's Greer Grammer, a riot). I'm not sure how many more years we'll get to enjoy this family's rich company, but like Frankie, I'm going to savor every minute, and episode, we have left.
Also returning for new seasons: Fresh Off the Boat (9/8c) starts its third season with an elaborate family vacation, as the Huangs travel back to their home country of Taiwan (a significant step up from the black-ish family's synergistic trip to Disney World), where Louis (Randall Park) tries to make nice with brother Gene (Ken Jeong), but begins to second-guess his life-changing move to America. What he should really be wondering about is why everyone's so obsessed with the movie Ghost. And the exceedingly broad The Real O'Neals (9:30/8:30c) starts its second season with Kenny (Noah Galvin) starting an LGTB club at high school to celebrate National Coming Out Day. Needless to say, it's not the raging success he envisions, and in a bit of meta commentary on Galvin's own public-relations history, Kenny realizes that coming out is a personal choice: "You have to come out when it's safe and right for you." Lesson learned.
Brooklyn Nine-Nine and New Girl (8/7c and 8:30/7:30c, Fox): Silliness prevails in a forced crossover (which announces it in no uncertain terms), when not-so-new girl Jess (Zooey Deschanel) and Brooklyn's hobbled Detective Jake Peralta (Andy Samberg) cross paths while he's in hot pursuit of a suspect and she's fatefully running an errand in Schmidt's mom's car. The Brooklyn episode, which is mostly about the squad's unhappy adjustment to working the night shift, is way more successful than the New Girl gang's road trip to Schmidt's (Max Greenberg) Long Island high school alma mater.
This Is Us (9/8c, NBC): Moving an hour earlier to its regular time period, this exceptionally emotional drama scores again as it provides more insight into the circumstances of William (Ron Cephas Jones) abandoning his baby son all those years ago. It culminates in a confrontation between William and son Randall's (Sterling K. Brown) adoptive mother, Rebecca, played by Mandy Moore, who's also very affecting in flashbacks to the infants' earliest days, when the overwhelmed new mom had trouble bonding with her non-biological baby. Lightening things up considerably is the subplot for grown daughter Kate (Chrissy Metz), whose smitten boyfriend Toby (Chris Sullivan) makes another effort to sweep her off of her feet by making her the center of attention for a day, even while fallen-star brother Kevin (Justin Hartley) is obsessing over his next career move.
Atlanta (10/9c, FX): On an already busy night, there's yet another must-see, in what may be the most original episode yet of this bold new comedy. Written and directed by series creator/star Donald Glover, who stays off-camera throughout, this is a half-hour where you can't even afford to fast-forward through the commercials, because some of them are actually very clever mock ads that surround a very special installment of a fictional Tavis Smiley-style talk show on a network that looks an awful lot like a send-up of BET. The guest is none other than Paper Boi (Brian Tyree Henry), who's being called out for controversial tweets that expose a politically incorrect attitude towards transgender issues (and one celebrated figure in particular). The more he's challenged, the more he scoffs, and the more you will laugh as the host squirms. And seriously, watch for the fake ads.
Inside Tuesday TV: Tom Felton of the Harry Potter movies joins the cast of The CW's The Flash (8/7c) as a new co-worker of Barry's (Grant Gustin) who takes an instant dislike to our hero. Who does he think he is, Draco Malfoy? … On the documentary front, MTV provides a Prescription for Change: Ending America's Opiod Crisis (9/8c), with executive producer Macklemore engaging in conversation with President Obama about the horrors of addiction and substance abuse. … In another important edition of PBS's Frontline, "Confronting ISIS" (9/8c, check local listings at pbs.org), correspondent Martin Smith explores the regional and international complexities and conflicting interests that have influenced and confounded U.S. strategy in this latest war on Middle East terror. Watching this could come in handy the next time you want to fact-check a presidential debate.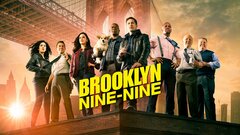 Powered by