12 Best Shows Created by 'SNL' Alumni
Saturday Night Live is certainly the most iconic sketch TV show to ever exist. Since its start on October 11, 1975, it has been a cultural phenomenon that has had some of the best and most popular comedians of this day and age come through its doors and even now is still hiring some of the best new talent.
The revolving rotation of cast members and writers who have come and gone often ended up creating their own shows after or during their stint at the NBC late night sketch comedy show. Pete Davidson, one of several cast members who exited at the end of Season 47, is set to release his upcoming comedy series Bupkis in 2023, but until then, it's the perfect time to look at some of the shows that have come before it.
So, here's a list of 12 of the best shows that were (co-)created by people whose journey in comedy included a stint at Studio 8H at 30 Rockefeller Plaza.
12
Shrill
2019–2021
SNL connection: Co-created by Aidy Bryant (cast member); cast and guest cast included Julia Sweeney (cast member), Beck Bennett (cast member), Ego Nwodim (cast member), Vanessa Bayer (cast member), and Fred Armisen (cast member)
Shrill is based on the non-fiction book Shrill: Notes from a Loud Woman by Lindy West, who co-created the series with Bryant and Alexandra Rushfield. Bryant stars as Annie Easton, who gains more confidence in herself and her body and therefore makes some changes in her life. Not only does she pursue her dream of writing and becoming a journalist, but she also finally allows herself to take up some space and not just be OK with how people treat her. Moments that could be cliché are usually saved by an overarching storyline that makes the plot more realistic.
11
I Love That for You
2022–
SNL connection: Created by Vanessa Bayer (cast member) and Jeremy Beiler (writer); stars Bayer and Molly Shannon (cast member)
Bayer and Beiler based the Showtime series on the former's childhood experience with leukemia, and although that seems to be the start of a tear-induced drama, it is not. Instead, we get to see Joanna Gold (Bayer) finally following her dreams as she becomes a host on the shopping channel SVN. Things quickly go awry when Joanna makes a mistake during her first live show — she is even about to be fired — but she quickly comes up with a lie about how her leukemia has returned, therefore avoiding the termination. The quirky series is short, snappy, and the perfect watch to unwind. Even though it touches on some pretty heavy topics, the comedy genius of Bayer and Beiler always hides it in a hilarious and often adorably awkward blanket.
10
Parks and Recreation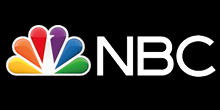 2009–2015
SNL connection: Created by Michael Schur (writer) and Greg Daniels (writer); starred Amy Poehler (cast member)
Parks and Recreation is as endearing as it is funny. It is filled with absurd recurring subplots and background information, like Tom (Aziz Ansari) and Jean-Ralphio's (Ben Schwartz) quirky business ventures, Little Sebastian, and Ben's (Adam Scott) stint as the mayor of Partridge when he was 18. But it's the drive of Poehler's Leslie Knope as one of the best employees Pawnee has ever seen compared to the other less-excited workers in the department that makes this show an instant classic.
9
30 Rock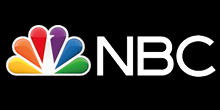 2006–2013
SNL connection: Created by Tina Fey (cast member/writer); starred Fey and Tracy Morgan (cast member)
30 Rock follows Liz Lemon (Fey) as the head writer of a popular live sketch show, while working under the head of NBC and its then parent company General Electric, Jack Donaghy (Alec Baldwin). (The show is even said to have taken inspiration from SNL creator Lorne Michaels while creating the character of Donaghy.) It never becomes boring or fails to be hilarious — with recurring storylines such as Liz and Jack's conflict, Jenna's (Jane Krakowski) quest to become a movie star, Tracy's childish ways, and the workings of the weekly sketch show — and it was rightfully named one of the best-written series by the Writers Guild of America West. However, some of the jokes were apprehensible, and the conversation about race was not handled well. Fey and showrunner Robert Carlock have acknowledged some of the pain they have caused and requested four of the episodes that include blackface be removed from syndication and streaming.
8
Barry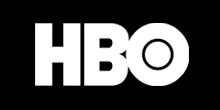 2018–
SNL connection: Co-created by Bill Hader (cast member)
Hader and Alec Berg's dark comedy about a hit man moving from the Midwest to LA and then discovering a passion for acting might not be the most conventional premise for a hit show, but the writing finds the perfect combination of drama mixed with humor. Hader is quite possibly the only one who could ever portray Barry, with his eeriness with a touch of disillusioned awkwardness that leads to the weirdest interactions with the people he kills, likes, and admires alike. One of the most intricate relationships on the show is that between Barry and his mentor/acting coach Gene Cousineau (Henry Winkler). Barry killed the woman Gene was dating, Detective Moss (Paula Newsome), and the Season 3 finale ended with quite the turn for those two.
7
Everybody Hates Chris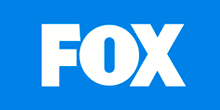 2005–2009
SNL connection: Co-created by Chris Rock (cast member)
Everybody Hates Chris is based on Rock's childhood. (He co-created the series with Ali LeRoi). It centers around the lives of a Black family living in Brooklyn in the '80s and occasionally even follows the pattern of an '80s sitcom. Unlike some shows that actually come out of that decade, it talks about class and race within their four-season run. Standout actor Tyler James Williams, who portrays young Chris, is as charming as he is funny, with a side of awkward teenage appeal that definitely resonated with the people at home. Chris' relationships with his brother Drew (Tequan Richmond) and sister Tonya (Imani Hakim) often lead to hilarious instances of sibling rivalry that speak to the great chemistry they have between each other. Everybody Hates Chris is one of the best underrated comedy shows of the past decade and a perfect watch for everyone — no wonder a new animated series is coming!
6
Curb Your Enthusiasm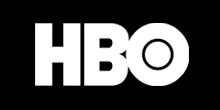 2000–
SNL connection: Created by Larry David (writer); guest stars include J.B. Smoove (writer)
Curb Your Enthusiasm follows a fictional version of Larry David as he gets into hilariously mundane but often avoidable interactions. His total disregard or cluelessness as to how a person should act in a social setting is what makes this show a total hit. As with Seinfeld, Curb Your Enthusiasm mainly covers the minutiae of American daily life, but with way more improvising.
5
Ted Lasso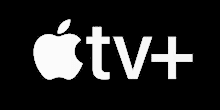 2020–
SNL connection: Co-created by Jason Sudeikis (cast member/writer) and Joe Kelly (writer)
One of Apple TV+'s standout hits, Ted Lasso (which also boasts Bill Lawrence and Brendan Hunt as co-creators) is a heartwarming tale with an extremely funny undertone. An American college football coach, Ted Lasso (Sudeikis), is hired as a Premier League soccer coach by the AFC Richmond's owner Rebecca Welton (Hannah Waddingham) — at first, to seek revenge on the previous owner, her unfaithful ex-husband, but Ted quickly charms her and wins over everyone. Ted Lasso is not only one of the best shows to come out in recent years, but it's also something to watch when you are feeling down because Ted's kindness will put a smile on your face.
4
Russian Doll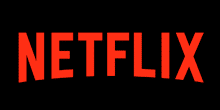 2019–
SNL connection: Co-created by Amy Poehler (cast member)
Russian Doll takes Groundhog Day's time loop premise and runs with it. In two seasons, the show has proven that it knows how to keep itself interesting without ever feeling like it's over-complicated for no reason. Nadia Vulvokov's (Natasha Lyonne, who co-created the series with Poehler and Leslye Headland) radiating coolness works perfectly with Alan Zaveri's (Charlie Barnett) endearing neuroticism. The first season sees Nadia constantly relive her 36th birthday, while the second has her take the 6 train to Astor Place and somehow transform into her mom while she was pregnant with Nadia in 1982. (Alan becomes his Grandma in East Berlin in 1962.) Nadia and Alan, who start off as the complete opposite, become an interesting duo as they both try to undo the events that created the timeline and afterwards as they unravel some secrets from their families' past. Russian Doll is one of the best Netflix Originals to date.
3
The Good Place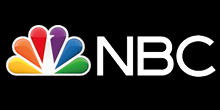 2016–2020
SNL connection: Created by Michael Schur (writer)
The Good Place (starring Ted Danson, Kristen Bell, William Jackson Harper, D'Arcy Carden, Manny Jacinto, and Jameela Jamil) poses two interesting questions: "Where do we go when we die, and are we nice enough people to end up in the Good Place?" According to the first few seasons of the show, the answer to the second is no, given the state of the world, all we do in life offsets the balance as we somehow always end up doing something wrong. Not only are the main characters a perfectly mismatched group of people that makes the viewer laugh, cry and care for them, but the recurring guest characters — like SNL vet Maya Rudolph (The Judge) and Marc Evan Jackson (Shawn) — also bring the series to life.
2
Seinfeld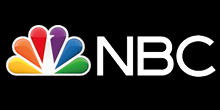 1989–1998
SNL connection: Co-created by Larry David (writer); starred Julia Louis-Dreyfus (cast member)
One of the most iconic sitcoms has recently gotten a whole new bunch of fans because of streaming, therefore proving that the mundane interactions of life translate well to every generation. Through its nine seasons, fans followed the lives of Jerry (co-creator Jerry Seinfeld) and his friends, and while they don't exactly commit any crimes, they have no remorse or regard for other people's feelings. An exceptional example is when George's (Jason Alexander) fiancée, Susan (Heidi Swedberg) dies from licking cheap stamps for the wedding invitation, and all of them merely fake being sad out of obligation instead of mourning a person they closely knew. George was even happy that he doesn't have to go through with the wedding so he could be single and free again. And the show would've been completely lost without Louis-Dreyfus' Elaine. Her long flowy dresses in the early seasons and curly hair garnered a cultural moment, and her dead-set narcissism as Elaine makes her one of the most iconic characters to ever appear on the screen.
1
Brooklyn Nine-Nine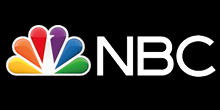 2013–2021
SNL connection: Co-created by Michael Schur (writer); starred Andy Samberg (cast member) and Chelsea Peretti (writer)
Schur and Dan Goor's comedy has been one of the most loved shows of the past decade. The goofiness of Samberg's Jake Peralta is our introduction to the squad, but quickly the colleagues start to feel like a family, to each other and viewers. The family dynamic often centers around Captain Raymond Holt (Andre Braugher), who has a stern façade but is secretly one of the most loving people and a father figure to Jake and Amy Santiago (Melissa Fumero). There's not a single character on the main cast that isn't great in their own way. Sure, Hitchcock (Dirk Blocker) and Scully (Joel McKinnon Miller) aren't the most productive members of the team, but the show wouldn't be the same without them. And what are we going to do now that we won't be able to admire Rosa Diaz' (Stephanie Beatriz) effortless coolness anymore?