'Young Rock' Casts Gavin Rocker as NFL Legend Ray Lewis (PHOTOS)
Young Rock is introducing a very familiar face to NFL fans — and the casting is perfect! — in the April 27 episode.
Gavin Rocker will play NFL legend Ray Lewis on Dwayne Johnson's NBC comedy, TV Insider has learned exclusively. Ray became a superstar the moment he stepped on the field for the Hurricanes and is one of the 100 Greatest Players in the history of football. He and Dwayne (Uli Latukefu, at age 18) became fast friends during their time at the University of Miami with their intense work ethic and desire for success.
See Also
'There's a responsibility to do your best to first imitate then have your own spin on the real-life character,' Matthew Willig says.
In this next episode, "Good vs. Great," Dwayne has suffered a devastating injury his freshman year in Miami and strives to get his college football career back on track. He'll wonder if big dreams and hard work are enough to get him to the NFL while he's fighting for playing time against future Hall of Famers.
Young Rock focuses on different chapters of Dwayne Johnson's life. In addition to his years playing football at the University of Miami, we see him growing up in a strong and resilient family and being surrounded by the wild characters of his professional wrestling family, at the ages of 10 and 15.
Scroll down for an exclusive look at Rocker as Ray on the football field and lifting weights in the gym.
Young Rock, Tuesdays, 8/7c, NBC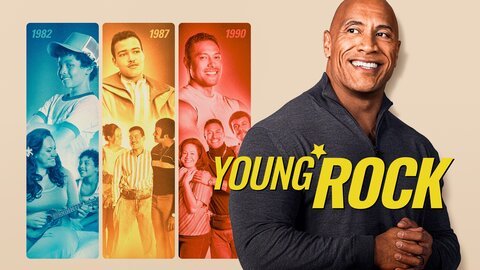 Powered by