The 'Timeless' Cast Wrote a Song About the Show and It Is Catchy (VIDEO)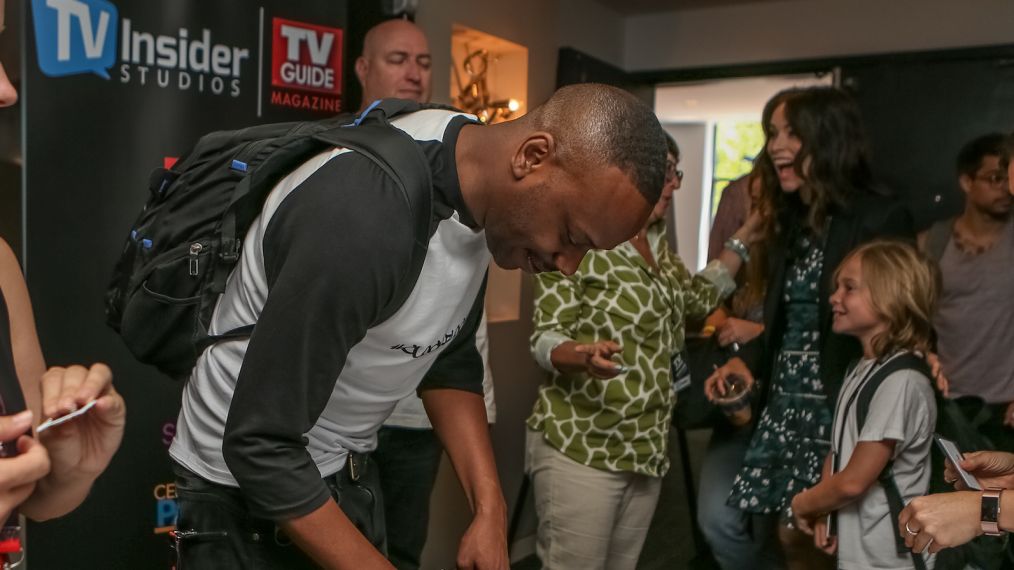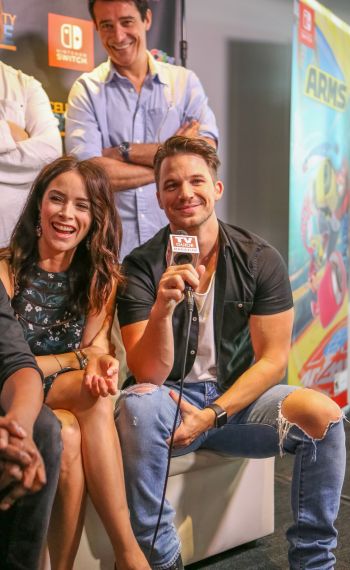 NBC's Timeless was the Cinderella story of last season, as the series was canceled in May…and then renewed a few days later.
More than two months after the reversal, Timeless stars Abigail Spencer (Lucy Preston), Matt Lanter (Wyatt Logan), Malcolm Barrett (Rufus Carlin), and Goran Visnjic, as well as co-creators Eric Kripke and Shawn Ryan, were still riding high over their last-minute renewal when they visited the TV Insider Studios at San Diego Comic-Con (see photos above).
In the video below, the cast and creators thank the fans…and Barrett?!
And could a musical episode be in the works for Timeless Season 2? Check out the cast singing a special song they crafted for the show in the clip below.
Timeless, 2018, NBC