8 'The Walking Dead' Couples From the Comics That Didn't Make the Show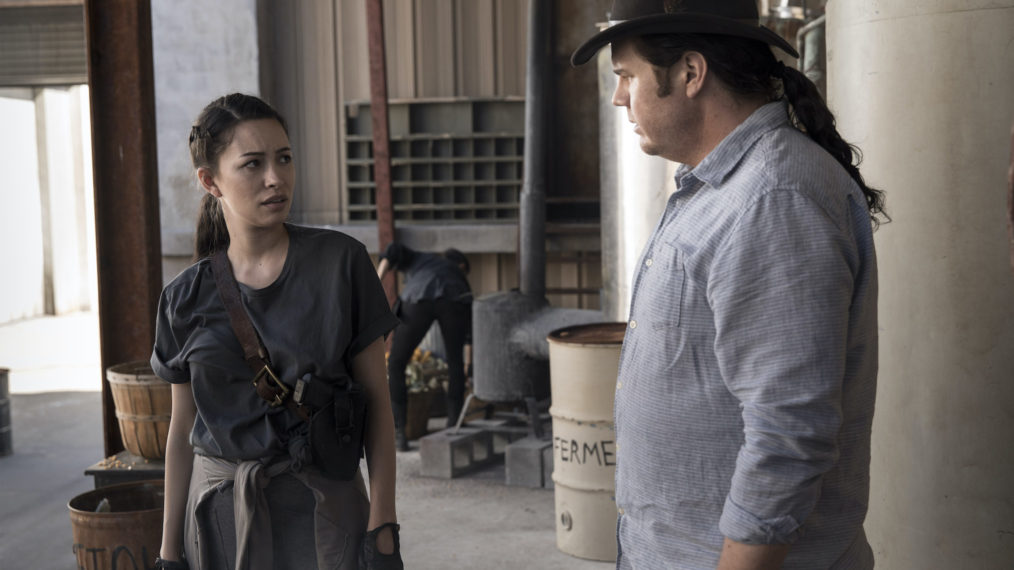 WARNING: Spoilers for The Walking Dead comic series follow.
If you're a fan of AMC's The Walking Dead, you almost certainly know the story points that were changed from the source material—even if you haven't read the comics. Maybe you remember the outcry when Glenn (Steven Yeun) wasn't the first person Negan (Jeffrey Dean Morgan) killed in that infamous lineup scene. Maybe you heard rumblings that Ezekiel (Khary Payton) wasn't going to make it out of the Whisperer storyline, only to see him alive and heading to the Commonwealth. You almost certainly caught the outrage that accompanied Carl's (Chandler Riggs) death, given that he sticks around way, way longer in the comics.
But what about romantic relationships? Many of them, too, are different — and some of the pairings might surprise you. Here are eight couples from the source material that never made it to the TV series.
The Walking Dead, Returns 2021, AMC