'The Kardashians': Kendall's Cucumbers & More Outrageous Moments From Seasons 1 & 2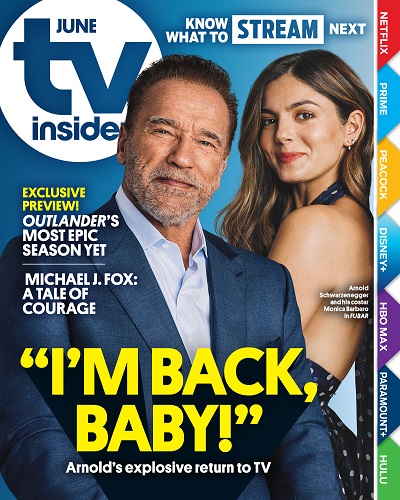 You can't make this stuff up!
Over two seasons of The Kardashians and in the wedding special 'Til Death Do Us Part Kourtney & Travis, the famous family—momager Kris Jenner and daughters Kourtney, Kim, and Khloé Kardashian and Kendall and Kylie Jenner—has already churned out unscripted moments that had fans laughing, crying, and doing a double take.
The absurdity will continue in The Kardashians Season 3, premiering Thursday, May 25 on Hulu. Before the famous family returns, check out these 10 gems from the first two seasons.
This is an excerpt from TV Insider's June issue. For more in-depth, reported coverage devoted to streaming shows from the publishers of TV Guide Magazine, pick up the issue, currently on newsstands or purchase it online here. You can also subscribe to TV Insider Magazine here now.
The Kardashians, Season 3 Premiere, Thursday, May 25; Previous Seasons and Wedding Special: Available Now, Hulu