'The Enemy Within' Canceled — 8 Questions Left Hanging (PHOTOS)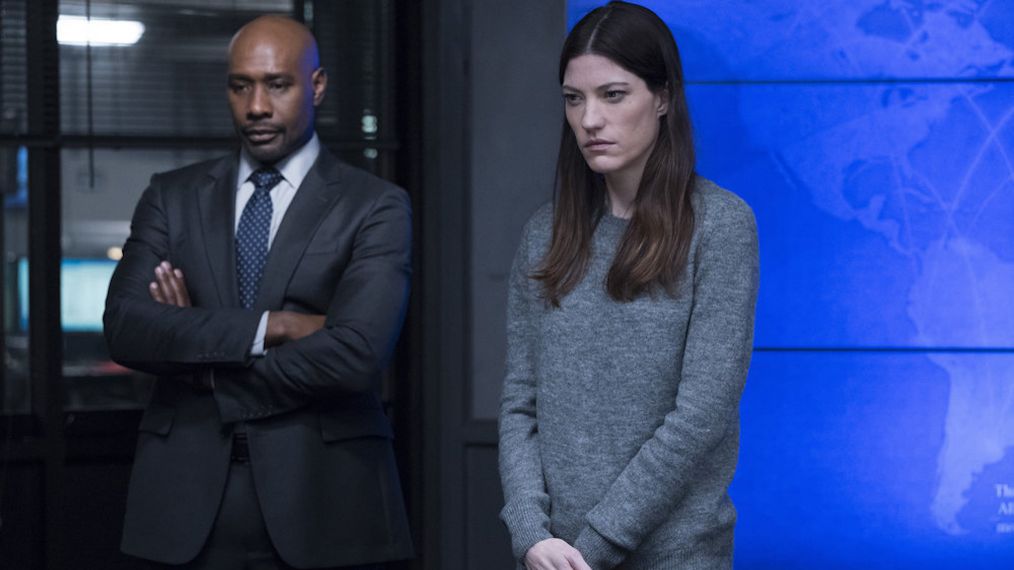 [Warning: The below and gallery above contain MAJOR spoilers for the series finale of The Enemy Within, "Sierra Maestra."]
Tal (Lev Gorn) might have been taken care of in the Enemy Within series finale, but he might be part of a larger threat. That case could have also been just the beginning for Erica Shepherd (Jennifer Carpenter) and Will Keaton's (Morris Chestnut) partnership, if NBC hadn't canceled the drama.
In "Sierra Maestra," Shepherd and Keaton finally stopped Tal, but just like all season, secrets played a huge part in how it ended. Shepherd told Keaton about her calls to Tal and said she'd been working him like an asset, and Will let her go after him. When the agent caught up to them, Tal told Shepherd to shoot Keaton as a test — and she did, albeit in the clavicle, ensuring it wouldn't kill him.
Shepherd then shot Tal in the back as he escaped. When she tracked him down, he told her he wasn't working alone. "I couldn't have. There was someone else, high up in the U.S. intelligence community, someone who shares my beliefs," he claimed. "Someone with real power, who operates from the shadows." She refused his offer to help catch this person and killed him when he reached for his gun.
As the finale ended, Keaton informed Shepherd that he put in a request so she could continue working with his team in counterintelligence investigations, but there was a condition: Tell him if she was keeping anything else from him. She said she wasn't.
Unfortunately, since there won't be a second season, any lingering questions — like the ones in the gallery above — will remain unanswered.