Nick Viall Proposed to Vanessa, But Who Are the Real 'Bachelor' Winners and Losers?
[Spoiler alert: This post contains information about the winner of The Bachelor Season 21. If you have not watched the episode, stop reading now.]
This season of The Bachelor was another wild ride with so much craziness (as is The Bachelor norm), so many cocktails, and too much Corinne. Now that Nick has handed his final rose to Vanessa, it's time to take a look back at the season and crown the real winners and losers.
Flip through the gallery above to see who we think came out on top on Season 21 of The Bachelor and who we think should ask for a refund for her 15 minutes.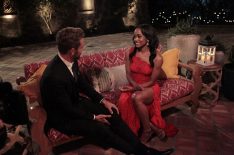 See Also
The Texas attorney makes history...and perfect sense.