7 Things We Want to See in 'The 100' Season 7 (PHOTOS)
[Warning: The below and gallery above contain MAJOR spoilers for the Season 6 finale of The 100, "The Blood of Sanctum."]
The 100 takes care of one problem, only to introduce another, much bigger one. It's just another season finale for the CW drama.
See Also
In the Season 6 finale, the conflict between the Primes and Clarke's people comes to a head and the anomaly claims a life…or does it?
Clarke (Eliza Taylor), Bellamy (Bob Morley), and the others were able to free their people from the Primes in Sanctum, but not without some major losses along the way, including Abby (Paige Turco).
But there's also another unknown threat now, courtesy of the anomaly. Following a tattoo on Octavia's (Marie Avgeropoulos) back, Gabriel opened the anomaly, and an adult Hope — yes, the daughter Diyoza was still pregnant with when she went into the anomaly earlier in the season — showed up and Octavia recognized her.
See Also
Plus, find out what the author of the novels on which the series is based had to say.
"I couldn't get out of it. He has my mother," Hope said before stabbing Octavia. "Be brave," Octavia told her. "Tell him it's done." She then turned into green mist and disappeared.
That's just one mystery we need solved in the upcoming seventh and final season. Click through the gallery above to see what else we're going to see before the series ends.
The 100, Seventh and Final Season, 2020, The CW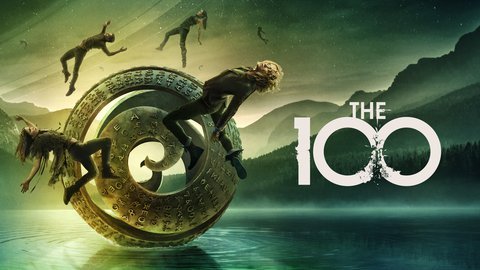 The 100
where to stream
Powered by