'Young & the Restless' & More Sizzling Soaps to Check Out This Summer (PHOTOS)
High temps mean even hotter daytime drama — and these juicy storylines!
Click through the gallery above for your sneak peek at fan favorite soaps' summer fun.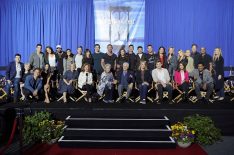 See Also
'Days of Our Lives' was recently renewed for Season 55. So where does it fall in the ranking?