Stream These 6 LGBTQ+ Documentaries Right Now
It's Pride Month, which means that it's the perfect time to reflect on LGBTQ+ history. At a time when people are looking for new things to watch, it's never too late to dive-in on new titles and old favorites in the documentary catalogue.
While escapism is always an option with films and scripted TV shows, documentaries offer a real-world perspective and also serve to educate and celebrate. Whether you're looking for some seriously moving stories about LGBTQ+ love or something quirkier, like the story behind the United States' biggest supplier of gay porn, the options are endless.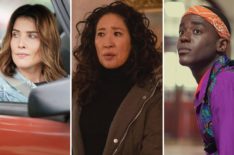 Related
Below, we're rounding up a few titles that are easily accessible through streaming for viewers to celebrate and reflect during this pivotal Pride Month.