Mark 10 Years of 'Pretty Little Liars' With These 7 Iconic Moments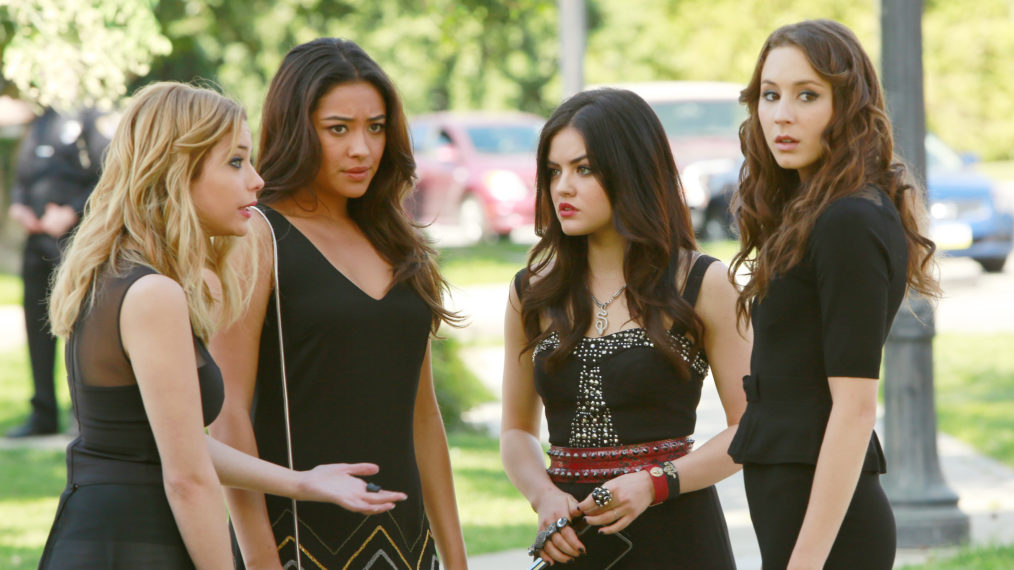 It's time for a trip down memory lane back to everyone's favorite drama-filled town, Rosewood. Pretty Little Liars was jam-packed with jaw-dropping moments as Hanna (Ashley Benson), Emily (Shay Mitchell), Aria (Lucy Hale), and Spencer (Troian Bellisario) uncovered the truth about the mysterious death of their friend, Alison (Sasha Pieterse).
Actually, as it turned out, Alison was never dead. That was just one of the shocking plot twists for the Liars over thee years.
As the show kept twisting and turning, it was bursting at the seams with new information. The identity of the Liars' biggest enemy, 'A', kept changing, and people they once trusted betrayed them. Through it all, the four stuck together to defeat those who tried to make their lives miserable forever.
Keep reading for seven of the most surprising moments in PLL history.