With 'Night Court' Returning, Where's the Rest of the Original Cast?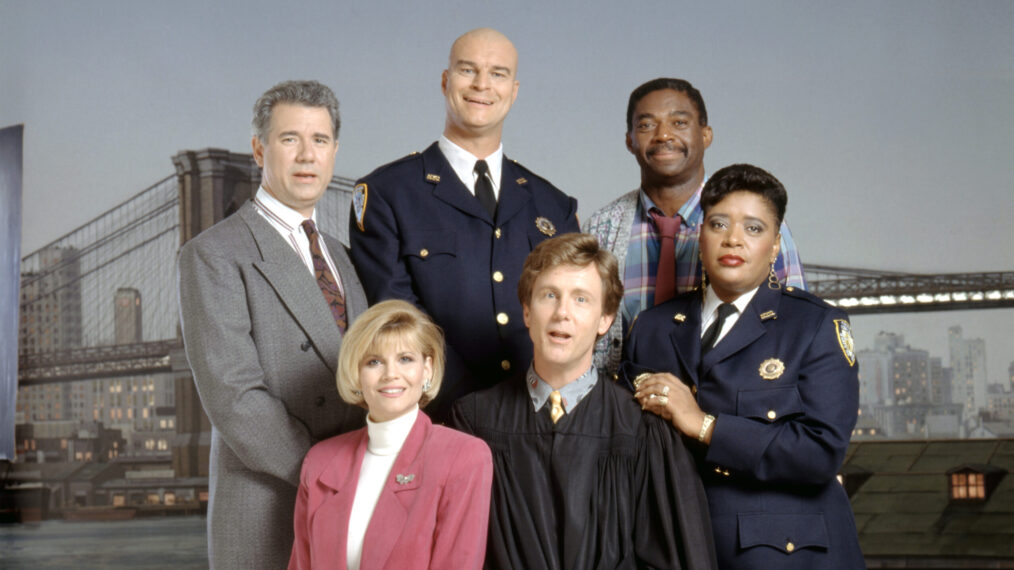 Order in the Night Court! The NBC sitcom is back, more than 30 years after the original series finished off its docket. But the new Night Court has an almost entirely new cast: The only holdover from the '80s version is John Larroquette, who won four back-to-back Supporting Actor in a Comedy Series Emmy Awards for his performance as Dan Fielding.
Like the original, the new Night Court follows a judge who "presides over the night shift of a Manhattan arraignment court and tries to bring order to its crew of oddballs and cynics," as NBC explains. This time, however, that judge is Abby Stone (Melissa Rauch), daughter of Harry Stone, the magistrate from the original, played by Harry Anderson.
Anderson died in 2018, and many of the other Night Court costars have also passed away, including Charles Robinson, Markie Post, Selma Diamond, Florence Halop, S. Marc Jordan, and Paula Kelly. But we do have updates for other actors from the first Night Court — which ran for nine seasons between 1984 and 1992 — minus Mike Finneran, who dropped out of the spotlight in the mid-1990s.
Night Court, Series Premiere, Tuesday, January 17, 8/7c, NBC