Are Eric and Nell Leaving 'NCIS: Los Angeles' at the End of Season 10?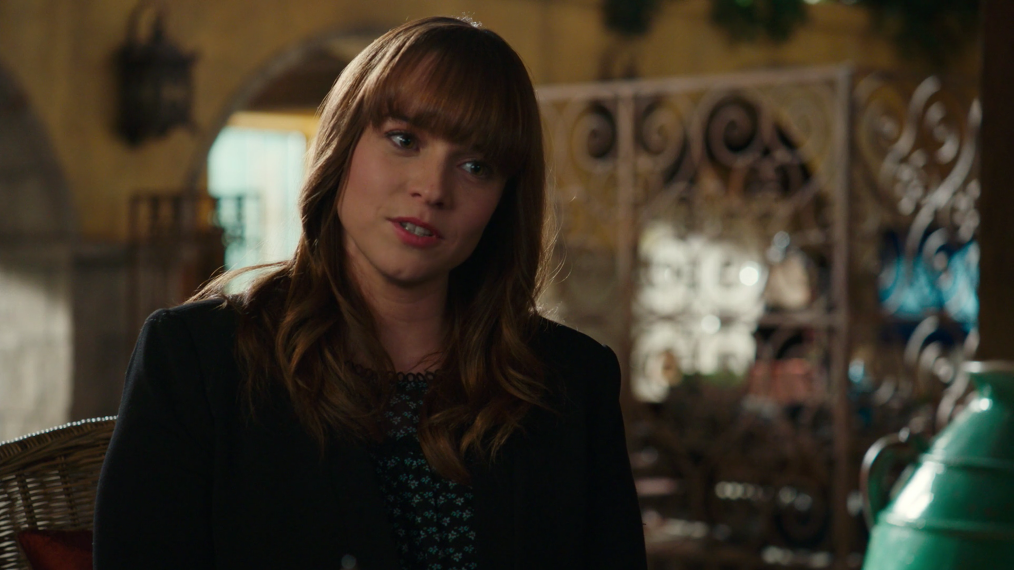 [Warning: The gallery and below contain MAJOR spoilers for Season 10, Episode 22 of NCIS: Los Angeles, "No More Secrets."]
UPDATED (05/06/2019):
In NCIS: LA's May 6 episode, Eric (Barrett Foa) and Nell (Renee Felice Smith) continue to discuss their potential move to San Francisco. She worries about the team in Cuba, but Eric assures her nothing will happen to them on their watch.
"Pretty soon it might not be our watch," she points out. "If you take this job in San Francisco and I move up to help my mom … what if something goes terribly wrong and we're not there to stop it? I wish I could be there for both of my families."
Before they can discuss the topic further, Special Prosecutor John Rogers (Peter Jacobson) interrupts, and they have to try to keep him from learning about the team's unsanctioned mission.
With only two episodes remaining, Eric and Nell's futures at NCIS remain up in the air. Will Callen (Chris O'Donnell) losing his father so soon after finding him again push Nell to want to spend more time with her mother before it's too late? Or could the latest case and what's to come in the rest of the season make the couple realize they need to be there to watch their teammates' backs?
ORIGINAL STORY (04/15/2019):
Everything is as it should be in the NCIS: Los Angeles office once again, because Hetty (Linda Hunt) is back where she belongs.
After returning just in time to officiate Kensi (Daniela Ruah) and Deeks' (Eric Christian Olsen) wedding in Episode 17, Hetty is back at OSP and may be easing a transition in the Ops Center in "Choke Point."
Episode 19 set up possible exit storylines for the team's tech geniuses, Eric and Nell. He's been offered a job leading a team working on home surveillance and security systems at a top tech company in San Francisco. She wants to make that move because her mother has coronary heart disease and can receive the best treatment there.
But if they leave, what would that mean for the team?
There may already be a replacement — not that anyone can ever replace the meerkats — in the office: Special Agent Fatima Namazi (Medalion Rahimi). She has been a recurring presence since earlier in Season 10, working alongside Eric and Nell, but she has also started working with the rest of the team on her own.
"Choke Point" sees her continuing to do that, even taking point in roles Eric and Nell have assumed in previous episodes. She's the one to brief Sam (LL Cool J) and Callen on the case. She's the one to go in the field with them, working out of the portable operations center. She and Kensi even make plans to go out for tea at the end of the case.
Meanwhile, Eric and Nell do assist with the case, but their scenes with Hetty read more as her approval of the decisions they may be about to make.
Nell explains to Hetty that her mother is refusing a recommended triple bypass surgery and threatened to leave the hospital if anyone except for her father stayed. Her mother is "the most stubborn person" Nell has ever met, except for Hetty.
Hetty makes Nell sit down and relax. "Family is important, in all its disguises, and also very challenging," she says before informing Nell that she has already arranged a flight for them to San Francisco that night. "Some have told me that I can be very persuasive at times," she says.
Then, as Hetty and Nell are leaving for their trip, Hetty informs Eric that they'll talk about his new job offer when she gets back. Eric is surprised she knows about it, though he shouldn't be.
If Eric and Nell do make the move to San Francisco, Ops would be in good hands with Fatima. Sound off with your thoughts on Fatima becoming a permanent member of the team in the comments below.
NCIS: Los Angeles, Sundays, 9/8c, CBS